Nadia Younes has over eighteen years of experience developing and launching strategic cross-cultural, diversity and change initiatives in the financial, biotech, pharmaceutical and non-profit sectors She has also taught cross-cultural and conflict prevention & management communications with various universities and colleges, city governments, and public service departments.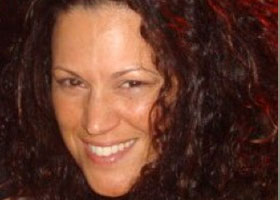 Ms. Younes currently leads the global diversity & inclusion initiatives for Rio Tinto. She is based out of London, England and Basel, Switzerland. In this role she is charged with further integrating cross-cultural competency, equity and fairness into business practices, policies and systems worldwide.
Ms. Younes holds a Bachelor of Arts degree in English Literature from Boston University and a Master of Arts degree in Intercultural Communications from University of Denver.
Personally, Ms. Younes has family in North and South America, Egypt, India and Europe and extended family just about everywhere else. She and her Peruvian husband continue to enjoy an international and cultural fusion lifestyle and the continuous personal growth that this invites.
You can view her talk from last December about "Turning cultural collisions into cultural connections" here
Synopsis: In an increasingly polarized world, learning to override the brain's unconscious biases towards other cultures and groups may just be the positive disruption we can use to turn our own cultural collisions into more meaningful connections.
---
Diversity & Inclusion at Rio Tinto
"A year and a half after taking on this role, Nadia explains that while Rio Tinto has been actively engaged and making steady progress with diversity and inclusion for some years, it has now created a formal policy. An executive led D&I Council, and a growing group of active D&I champions around our operations, are working together across geographies and businesses to ensure that diversity and inclusion permeates Rio Tinto at every level."
"Key to embedding D&I into daily business practices, is the establishment of a global council representing Rio Tinto's five product groups. The council is supported by a growing network of "champions", across all functions and five continents. Chaired by Harry Kenyon-Slaney, chief executive, Energy, the council acts as a guiding hand in sponsoring, communicating and leading D&I efforts – addressing barriers and facilitating the sharing of best practice.
The aim then is not to highlight D&I as something out of the ordinary, but to establish it as second nature throughout Rio Tinto. "It comes down to thousands of small decisions made every day," says Harry. "It is like one of those photomontages. As you put the small pictures in place, the bigger picture will gradually come into focus."
Extracted from M2M, Mines to Market, Issue 1 (internal magazine). To read the magazine go to