RESOURCES
IWiM | Diversity Trend Setter
Collaborators
IWiM supports other organisations looking to reach out to women in mining and providing valuable content and services, particularly when this is free to access so as to allow maximum impact. Please be in touch if you would like us to feature your events, organisation or content to our members and followers, and share it across the IWiM Associates Network.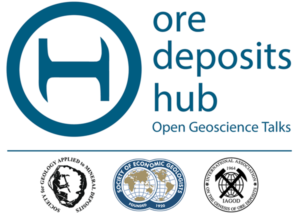 Ore Deposits Hub's goal is to unite the academic and industry geologists who work adjacently but often separately within the mineral resources sector, by offering free, weekly seminars using the Zoom video conferencing tool in order to spread scientific research to the widest and most diverse range of people as possible. In addition to wide coverage, Ore Deposits Hub has a role as a communications platform to promote diversity among the economic geology community, providing the seminars at no cost, reducing the prohibitive financial and travel barrier that is often a part of scientific conferences. Ore Deposits Hub make a concerted effort to ensure gender parity among speakers and hope to develop the platform into a communications hub for all professionals working in mineral resources. In the long term, this may include sustainability, environmental effects, social impact, governance, and economics. Website
Accelerating mining for development. A platform for collaborative action – new models, new thinking.

The Development Partner Institute for Mining, known as
DPI Mining
, is a new organisation. We exist to accelerate the delivery of a new future for the mining sector. We are an international coalition of ambitious leaders from right across the mining sector. Our coalition welcomes communities, companies, governments, suppliers, civil society and anyone else interested in or affected by mining. We are committed to maximising the contribution of mining to economic and social development. We work together, collaboratively, with stakeholders from across the value chain to advocate for new ways of operating, sparking brave multi-stakeholder conversations on the sector's toughest challenges, preparing and sharing knowledge and research and catalysing pilots and demonstrations to deliver the mine of the future. Visit us on social media, where we are very active on most platforms. Our handle is @DPIMining and our hashtag is #DPIMining.
Website