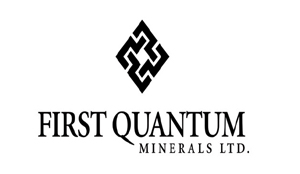 FIRST Quantum Minerals (FQM) Kansanshi Mining Plc has engaged women in North-Western Province to inspire and empower them in doing business to help them become financially independent.FQM notes that it is vital for the women in the area to be prepared to conduct business beyond mining companies in the region.
The mining company brought together women for a two-day North-Western Province Women Empowerment Conference in Solwezi, where they were taught strategies on how to be relevant in the business realm by imparting entrepreneurial and financial management skills into the participants. Arising from the many business development programmes that Kansanshi Mine had held for the people of Solwezi and beyond, the company's Corporate Social Responsibility (CSR) department packaged a conference for women to help them build a solid understanding of business and financial processes.
The mine's CSR manager, Bruce Lewis said the mining company was an advocate of women empowerment and would strive to come up with various programmes of helping them to lead sustainable programmes in business circles. Mr Lewis said the mine had been promoting women empowerment initiatives in various aspects such as adult education and village banking.
The empowerment of women in business management attracted 520 female entrepreneurs from different areas in the region to share knowledge and sharpen their skills to promote female empowerment. The Kansanshi Mine CSR team commissioned some resource persons from US Peace Corps and other experts in different business fields to make women realise the need to become financially independent.
Solwezi District community development officer, Enos Mutwale thanked Kansanshi Mine management for the initiative of training the women in the area so that they could utilise existing skills to improve their lives. He said society must empower and invest in women who were capable of transferring social and economic values to the next generation to make the biggest impact on development. The North-Western Chamber of Commerce and Industry (NWCCI) officials encouraged participants to join the chamber for them to easily access business with the mines and other organisations that sent tenders through the regional organisation.