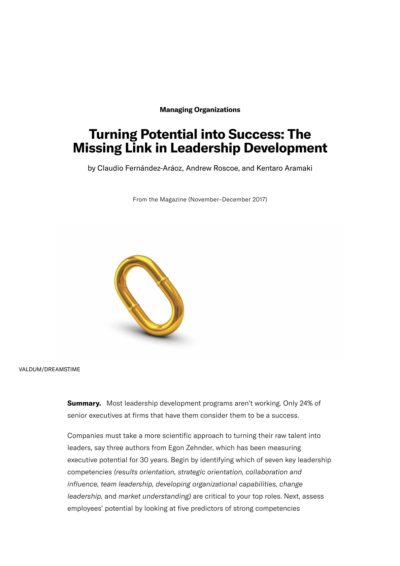 Report year:2017
Report author: Claudio Fernández-Aráoz, Andrew Roscoe and Kentaro Aramaki
Organisation: Harvard Business Review
Most leadership development programs aren't working. Only 24% of senior executives at firms that have them consider them to be a success. Companies must take a more scientific approach to turning their raw talent into leaders, say three authors from Egon Zehnder, which has been measuring executive potential for 30 years. Begin by identifying which of seven key leadership competencies (results orientation, strategic orientation, collaboration and influence, team leadership, developing organizational capabilities, change leadership, and market understanding) are critical to your top roles.