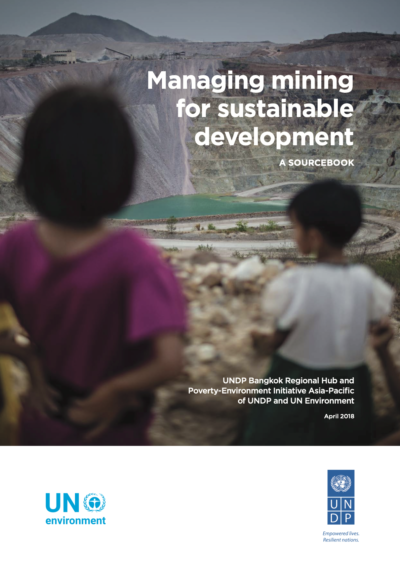 Report year:2018
Report author: Uyanga Gankhuyag and Fabrice Gregoire
Organisation: UNDP and UN Environment
Minerals and metals are essential materials for the functioning of modern societies and economies. Mining provides great economic opportunities for resource-rich countries. However, the process of mining creates challenges and risks for the well-being of people and the environment. A key challenge for these countries is to manage mining in a way that contributes to – and does not jeopardize – sustainable development.