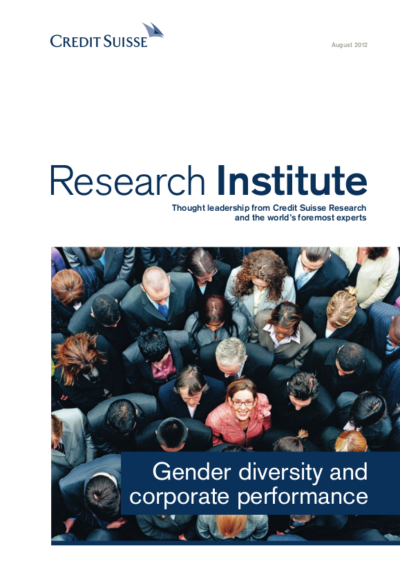 Report year:2012
Organisation: Credit Suisse
There has been considerable research on the impact of gender diversity on business. This report addresses one key question: does gender diversity within corporate management improve performance? While it is difficult to demonstrate definitive proof, no one can argue that the results in this report are not striking.
In testing the performance of 2,360 companies globally over the last six years, our analysis shows that it would on average have been better to have invested in corporates with women on their management boards than in those without. We also find that companies with one or more women on the board have delivered higher average returns on equity, lower gearing, better average growth and higher price/book
value multiples over the course of the last six years.