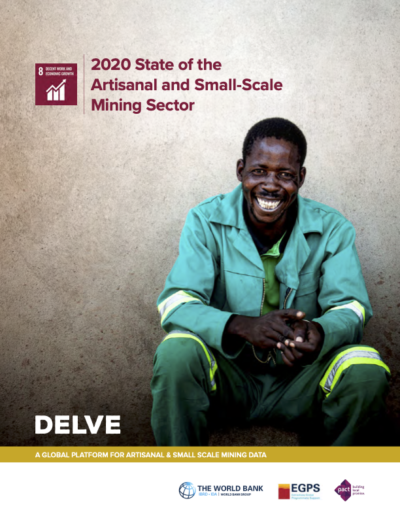 Report year:2020
Report author: Dr. James McQuilken (Pact) and Dr. Rachel Perks (World Bank)
Organisation: World Bank
The 2020 State of the Sector Report builds on the analyses from the 2019 report to close further data gaps. It focuses on how ASM's contribution to the achievement of Sustainable Development Goal 8 (SDG8) Decent Work and Economic Growth could be maximized. It does so through the analysis of five focus areas related to SDG8: (i) improve occupational health and safety (OHS); (ii) stimulate economic growth; (iii) make production sustainable and eliminate mercury; (iv) ensure gender equality; and (v) eradicate child labor and promote youth employment.