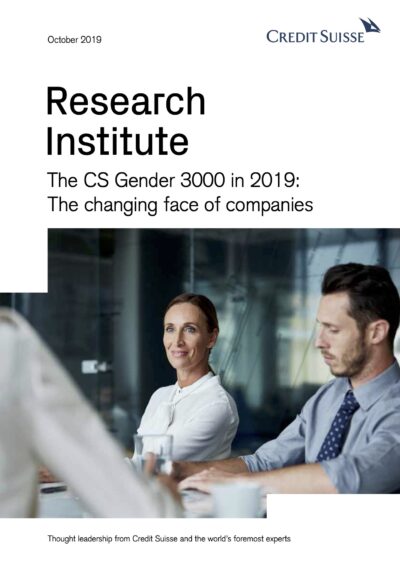 Report year:2019
Report author: Richard Kersley, Eugene Klerk, Anais Boussie, Bahar Sezer Longworth, Joelle Anamootoo Natzkoff, & Darshana Ramji
Organisation: CreditSuisse
CreditSuisse's 2019 edition of the CS Gender 3000 presents new themes and analysis complementing their prior work. They focus on the business model of family businesses, which has been a rich seam of prior research from the CSRI. Here they put a spotlight on businesses founded by women or with women in senior leadership roles. Among the findings, it is seen where women are in leadership roles, there is a greater consciousness of ESG factors and the UN SDGs.