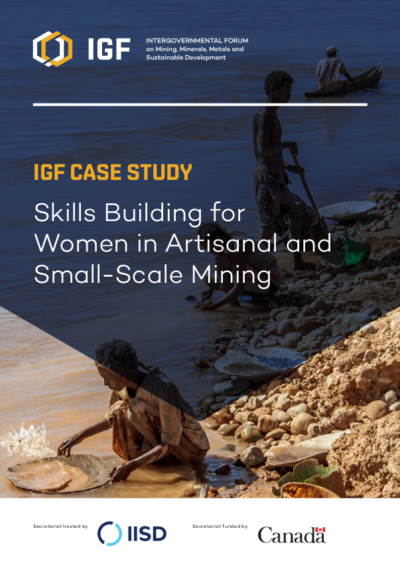 Report year:2019
Report author: Fitsum Weldegiorgis, Matthew Bliss, Alec Crawford
This case study focuses on women and ASM, drawn from Mongolia, Zambia and Zimbabwe,
highlighting how to empower women's meaningful participation in the sector through the building of skills and institutional capacities. An analysis is undertaken on the key elements required of initiatives around building skills and institutional capacity, to ensure realistic and high-impact interventions. This analysis is guided by the notion that with the right support mechanisms women have the potential to spearhead a transformative process in ASM to achieving sustainable livelihoods. Governments in particular have an important role to play in enabling the realization of this potential, as do development partners and practitioners; the
cases include relevant recommendations on how these roles can be best fulfilled.