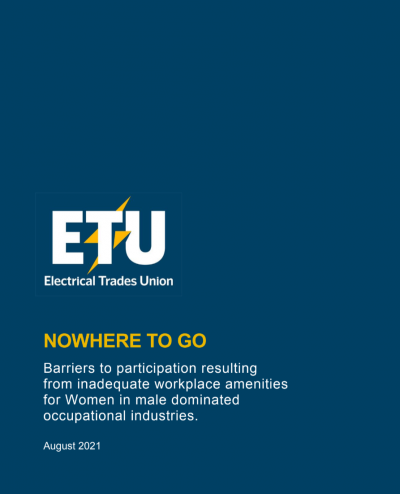 Report year:2021
Report author: Electrical Trades Union
Organisation: Electrical Trades Union
Ensuring workplace amenities and in particular, workplace toilets, are regularly serviced, accessible, suitable, and open should be a priority for every workplace. Sadly, this is often not the case. For women in historically male dominated occupations the challenge is particularly stark with women's amenities frequently treated as an inconvenience, improperly and / or irregularly serviced or not provided at all.