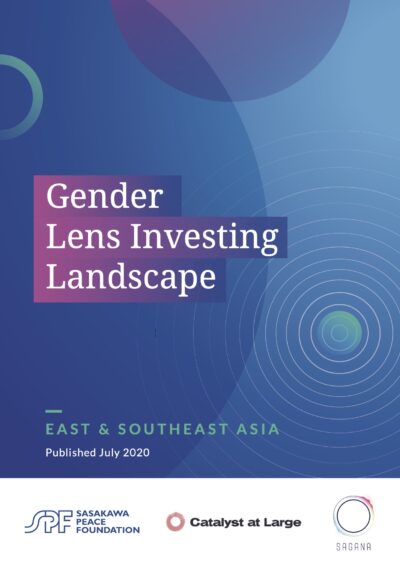 Report year:2020
Report author: Suzanne Biegel, Raya Papp, Ahmed Aslam, Natasha Shih, & Yuka Yabashi
Organisation: The Sasakawa Peace Foundation
In recent years, gender lens investing (GLI) has gained traction globally as leading mainstream investors started to incorporate gender analysis into investment decision making, and as funders began to widely consider women's entrepreneurship as a key to economic stability and sustainable development. Though still a nascent concept in Asia, GLI has been showing rapid growth in the past few years in the region. The report aims to provide a landscape of gender lens investment vehicles in both public and private markets, and is intended to be used as a baseline to track the size and state of the market over time.