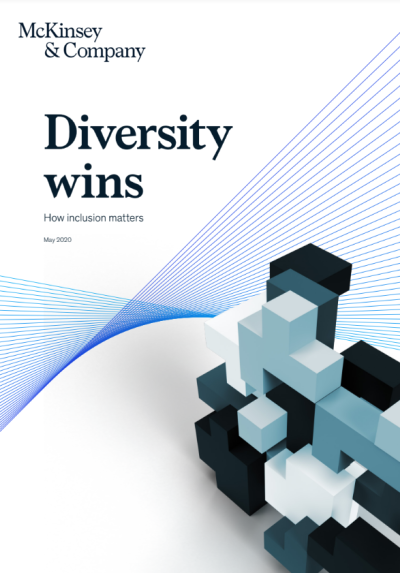 Report year:2020
Report author: Sundiatu Dixon-Fyle , Kevin Dolan, Dame Vivian Hunt, and Sara Prince
Organisation: McKinsey & Company
Diversity wins is the third report in a McKinsey series investigating the business case for diversity, following Why diversity matters (2015) and Delivering through diversity (2018). Our latest report shows not only that the business case remains robust but also that the relationship between diversity on executive teams and the likelihood of financial outperformance has strengthened over time. These findings emerge from our largest data set so far, encompassing 15 countries and more than 1,000 large companies.