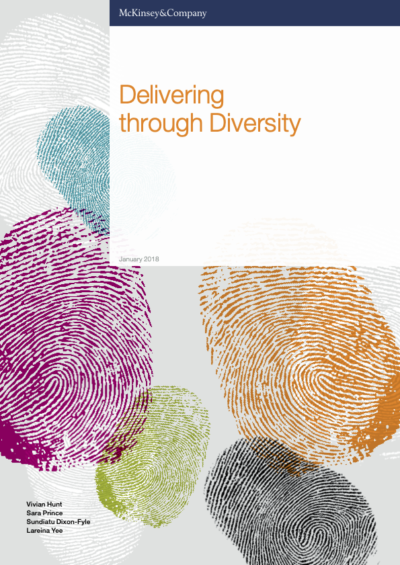 Report year:2018
Report author: Vivian Hunt, Lareina Yee, Sara Prince, and Sundiatu Dixon-Fyle
Organisation: McKinsey and Company
Delivering through Diversity both tackles the business case and provides a perspective on how to take action on I&D to impact growth and business performance. This latest research reaffirms the global relevance of the correlation between diversity (defined here as a greater proportion of women and ethnically/culturally diverse individuals) in the leadership of large companies and financial outperformance. The research is based on a larger data set of over 1,000 companies covering 12 countries and using two measures of financial performance profitability (measured as average EBIT margin) and value creation (measured as economic profit margin). As importantly, we studied the I&D efforts of 17 companies representing all major regions and multiple industries to have a more granular view of where in the organization diversity matters most, and crucially, how leading companies have successfully harnessed the potential of I&D to help meet their growth objectives.