Times of Zambia, Published On July 22, 2015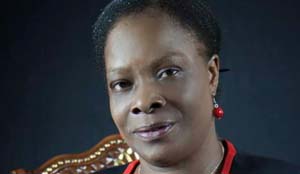 FIRST Lady Esther Lungu has called for more women participation in the mining sector in the country.
Ms Lungu said there was need for more women participation in the mining sector in an effort to empower them.
She said this in a speech read for her by Youth and Sports deputy Minister Ronald Chitotela's wife Lillian, at the official launch of the value addition programme by the Association of Zambian Women in Mining (AZWIM) in Lusaka yesterday.
Ms Lungu said women should not wait for men to empower them as they had the capability to empower themselves and contribute to the development of the nation.
She urged the association to encourage women to participate in the mining industry through networking, educational forums, advocacy, and topical debate opportunities to ensure a holistic inclusion of women in the mining industry in Zambia.
Ms Lungu said women should learn to stand on their own and not dependent on men for them to progress in life.
"The mining industry is the most important sector to the Zambian economy and it plays a significant role in the development process of our country by creating wealth and employment.
"There is need for more women to participate in the mining sector so that they can empower themselves rather than waiting for men to empower them," Ms Lungu said.
She said the initiative by AZWIM would not only enhance the value of minerals being sold, thereby bringing more money to the producer and the nation, but also translates to employment creation.
Ms Lungu said the implementation of this programme would contribute to poverty reduction in the country.
She further urged the Government and the private sector actors in the mining industry to focus on advancing the interests of women in the sector by introducing diversity and attracting traditionally under-represented groups such as women.
Speaking earlier at the same function, Commerce, Trade and Industry Minister Margaret Mwanakatwe said her ministry was revising the industrial policy to include stimulating and encouraging value addition activities on primary commodities as a means of increasing national export earnings and creating jobs.
Ms Mwanakatwe said other new key areas of emphasis in the new industrial policy were to transform the Zambian economy into a diversified and competitive industrial sector which was well integrated into the international trading system.
She said Government wanted more women to have access to resources to add value to the natural resources and that her ministry would work hand in hand with the Ministry of Mines to harmonise their priorities with those of the national industrial policy.
Ms Mwanakatwe said Government had since restructured the empowerment programme and put in place the value chain cluster development programmes to make it beneficial to women.
AZWIM Chairperson Mary Lubemba said the challenges hindering the association from expanding their businesses include lack of finances and suitable machines for processing stones.