Harper Government supports women in mining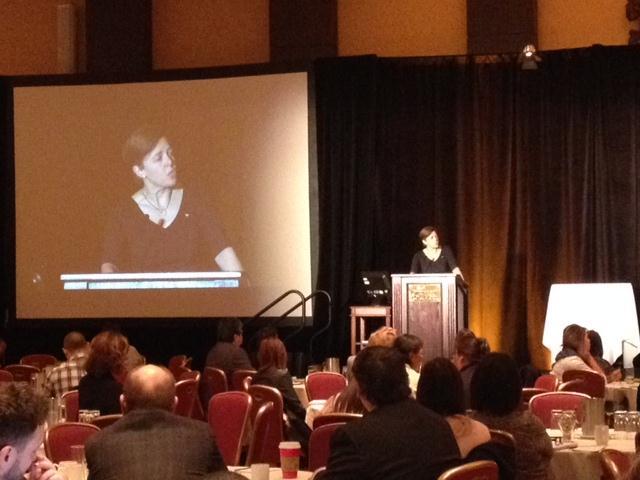 TORONTO, Nov. 17, 2014 /CNW/ – The Honourable Dr. K. Kellie Leitch, Minister of Labour and Minister of Status of Women, today announced Government of Canada funding in the amount of $250,000 for a project to increase the participation of women, including Aboriginal women, in the mining industry in rural and remote communities in British Columbia, Yukon, Saskatchewan, Manitoba and Ontario.
The project will engage industry associations, mining companies, academic institutions and gender experts in a variety of activities, including the development of a National Women in Mining Action Plan. The project was selected under the Call for Proposals, Opening Doors: Economic Opportunities for Women, which was issued in April 2013.
The Minister made the announcement during an address to the Canadian Aboriginal Minerals Association's 22nd annual conference. The theme of the conference is Seeking Certainty, Mining New Ground: Maximizing Community and Minerals Industry Resources for the Benefit of All.
In her remarks, Minister Leitch described measures by the Government of Canada to encourage women to join a number of growing sectors of the economy, such as mining. For example, through Status of Women Canada, the federal government has provided over $12 million for community-based projects that support women in skilled trades and technical professions.
Quick Facts
Women have made gains in several sectors and professions where they have been underrepresented yet they continue to have low representation in the skilled trades, technology and science-based professions. For example, in 2012, women held just 11.8% of construction jobs, 19% of forestry, fishing, mining, oil, and gas jobs, and 30.5% of agricultural jobs.
Women represent nearly half of the Canadian workforce yet they hold only 15.9% of corporate board positions in FP500 companies. Nearly 40% of FP500 companies and close to half of publicly traded companies have no women on their boards.
Since 2007, the Government of

Canada

has provided over

$146 million

through Status of Women Canada for community-based projects. Federal funding of community-based projects through Status of Women Canada has nearly doubled since 2006-2007, supporting more than 720 projects across

Canada

.
Since 2007, the Government of

Canada

has delivered more than

$54 million

through the Women's Program at Status of Women Canada for projects that promote women's economic security and prosperity.
Quotes
Our Government is creating jobs and opportunities for women in all sectors of the economy. Across our country, we are supporting community-based projects like this one that encourage women to take on rewarding careers in rapidly growing sectors such as mining. We know that when women succeed, our entire country prospers.
The Honourable Dr. K. Kellie Leitch, Minister of Labour and Minister of Status of Women
"Women represent an enormous talent pool for Canadian companies and have an important role to play in the mining sector – both now and in the future. We are pleased to partner with the Government of Canada on this project, which will allow us to work closely with key players in the industry to develop strategies for recruiting and retaining women in mining."
Tabetha Stirrett, President, Women in Mining Canada
---
Additional Links
Photos of Minister Leitch are available.
Ce texte est également disponible en français.
For news releases and information on Status of Women Canada, go to women.gc.ca.
SOURCE Status of Women Canada
To see this article online go to