Demonstrating that diversity creates value
The positive impacts of sharing best practices are widely recognized. In a context where transformation is both necessary and complex, leaders in change demonstrate that it can be achieved and yields positive results for all stakeholders. Sharing best practices also plays an essential role in the generation of innovative ideas and solutions, participating in demonstrated performance and productivity increases for these organisations and industries.
IWiM acts for change by seeking to enable leaders and managers across the mining industry to make better-informed decisions on matters of diversity, gender equality and inclusion, challenging the status quo and increasing expectations that all industry actors realise this potential.
Inclusive Workplace Design
Our Inclusive Workplace Design in Mining initiative is open to all stakeholders. Launched in March 2020, with round tables and data collection in progress, this initiative aims to provide a platform to share:
Innovative and practical ideas to improve workplace design and benefit everyone working in mining;
Best practices and solutions to attract, recruit and retain women in mining and ensure the well-being of everyone employed in mining; and
Action-orientated outcomes within businesses and organisations which, supported by key procurement processes, encourage individuals and organisations to challenge the status quo.
IWiM will continue to convene round tables among all stakeholders in and around the mining sector, both globally and virtually, on topics as diverse as technology/digital transformation and automation, safety and PPE, procurement and supply chains, shift design, changing rooms and toilets, FIFO, female reproductive health, crèches and nurseries, parental leave, mental health, office design and pregnancy. This will be followed by in-depth analysis of the data collected to present a comprehensive set of case studies and best practices guides in relation to the topics examined.
To participate in this initiative, please contact us.
Concept Note Inclusive Workplace Design in Mining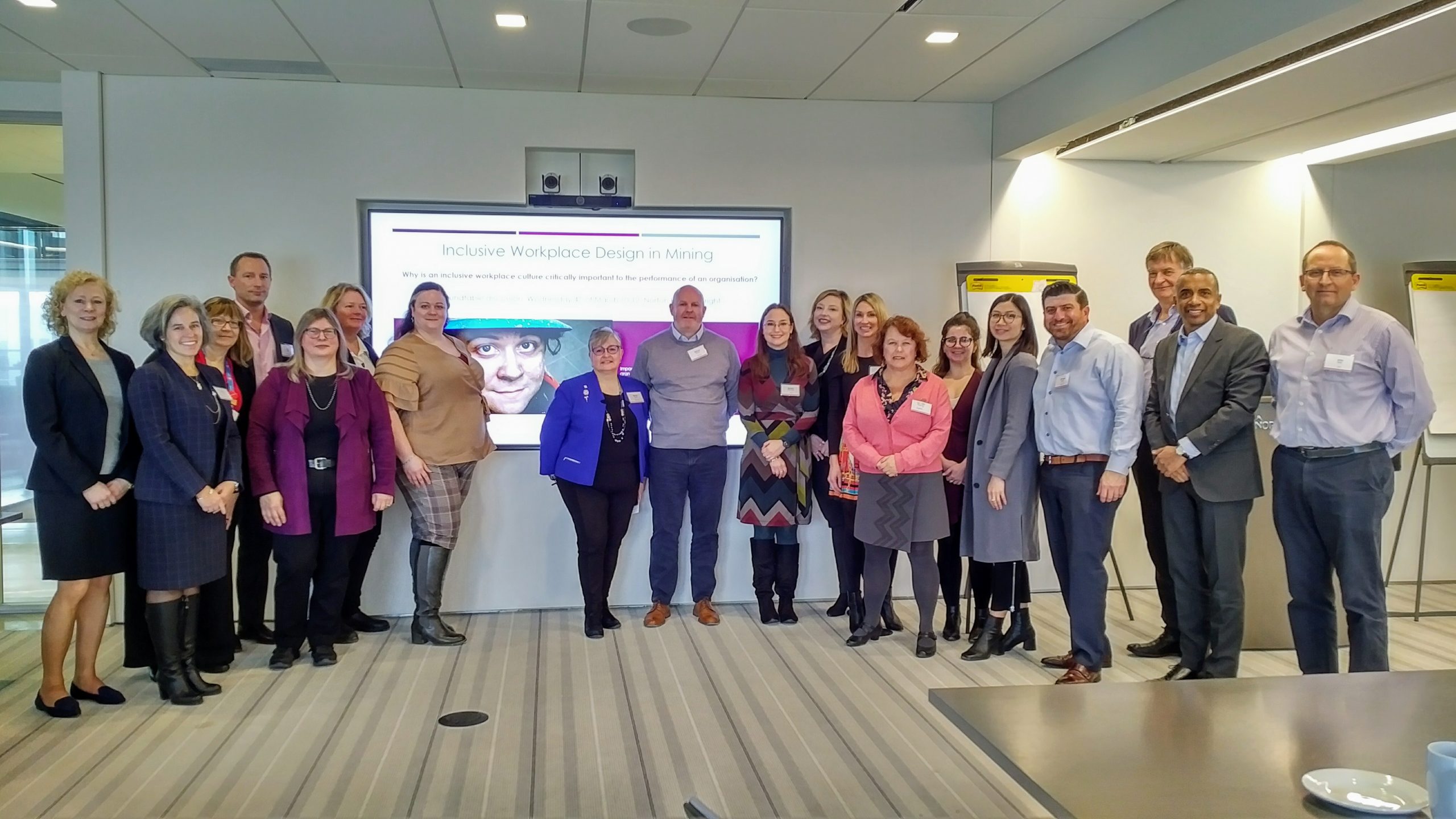 Round Table Discussion held at Norton Rose Fulbright in Toronto during PDAC 2020