Media Release
IWiM Announces New Governance Board and Advisory Council
GLOBAL (July 3, 2023)
International Women in Mining (IWiM) has announced a new Governance Board and Advisory Council to support the next wave of strategic development for the organisation.  
The new Board has been appointed following the stepping down of an executive group which had been in place during a five-year tenure that came to an end over the past 12 months. 
In addition, IWiM added an Advisory Council to ensure a wider and more comprehensive geographical representation, intersectionality and subject matter expertise to support the team. It consists of diverse and passionate ambassadors from the mining industry, policy makers and consultancies.   
 This combined leadership team will build on an already successful programme of growth for IWiM, a global not-for-profit, which is the only organisation of its kind in the natural resources industry, pursuing gender equity internationally.  
Newly appointed Board Directors and areas of specialism are:  
Bothwell Mazarura (Finance)

: Chief Financial Officer, Kumba Iron Ore, Anglo American

 

 

Nicola Jackson (Business Development):

Vice President Business Development, Sibanye-Stillwater 

 

 

Scheherazade Walter (Legal):

General Counsel Corporate, Rio Tinto

 

 

Susanna Freeman (Governance)

: Head of Secretariat, Endeavour Mining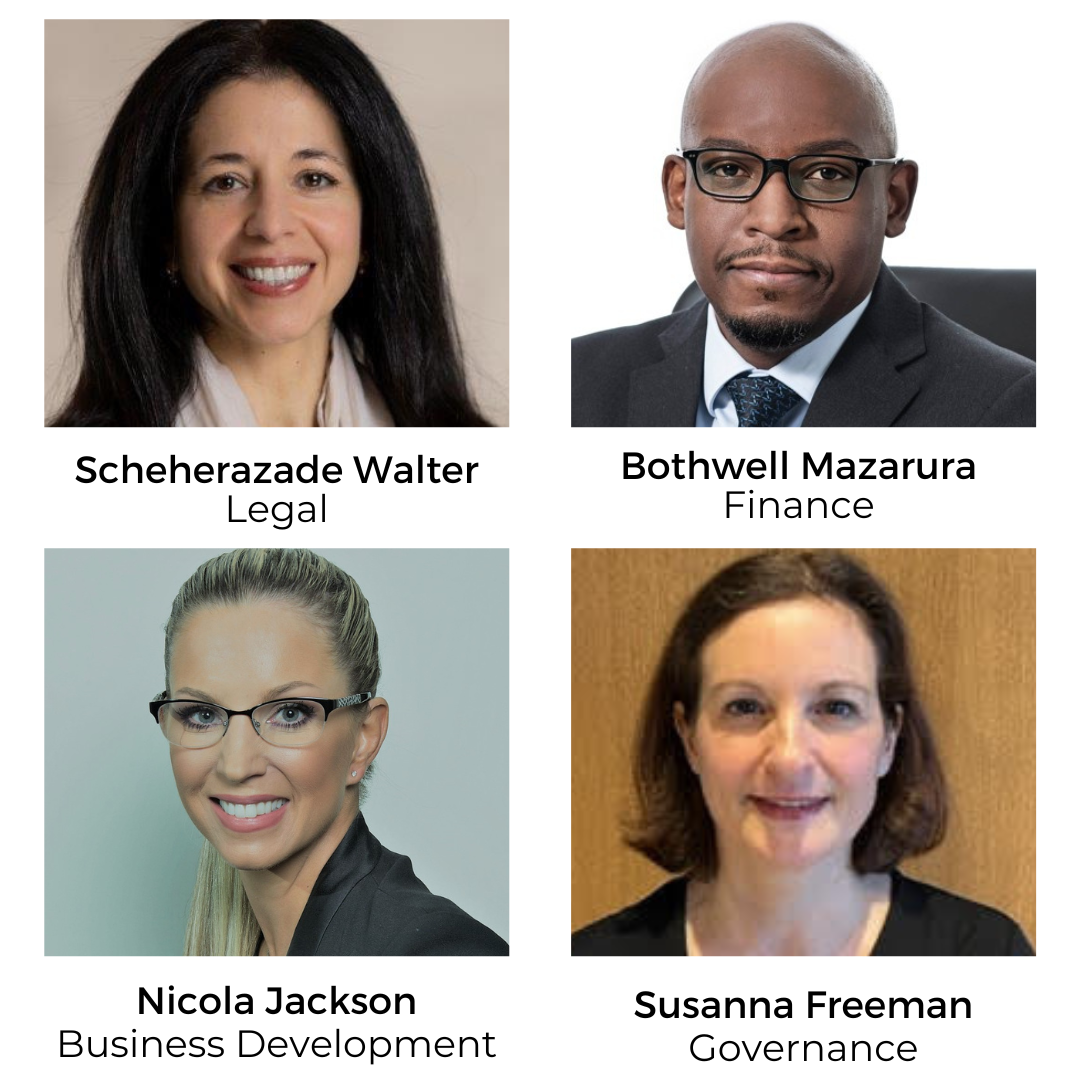 Barbara Dischinger will continue to be part of the Board as Managing Director. She said:
"The search for our new Board started last year as our existing Board had supported the creation and delivery of a strategic plan that saw us make significant impact and grow exponentially.   

"To now be able to welcome such an array of incredible industry leaders is a testimony to the work and I am both grateful and delighted that we can now look to the next stage of development – with many exciting plans in store.  

"I want to wholeheartedly thank Gillian Davidson, our outgoing Chair, as well as Jon Samuel, Andrew Cheatle, Beatrice Opoku-Asare, Alex Atkins and Ludivine Wouters, outgoing directors, for their contributions, great insight and expertise. IWiM is stronger because of their participation." 
Outgoing Chair of the Board Gillian Davidson said:
"Diversity remains a priority for the mining industry, and it has been an honour to serve IWiM.

"It is exciting to now see the next phase of growth and impact for the organisation. I wish the new Board great success." 
 The search for the new Board was conducted pro bono by specialist global executive search firm Granger Reis.  
Danielle Hatton, Principal in the Granger Reis Mining & Metals practice, said:
"It was an honour to partner with IWiM in the appointment of their Governance Board and support their commitment to bring our industry together to create global sustainable change. 

"Granger Reis is proud to help drive change within the mining sector surrounding diversity, equity and inclusion. We wish everyone the best in the next phase of IWiM's strategic development and growth." 
Positions for the Advisory Council, which has been in place since late May, were widely advertised and each leader was appointed for their strategic advice and perspective. 
IWiM's Advisory Council is comprised of:     
Mining:   
Angeles De Stefano, Senior Manager Employee Engagement, Inclusion and Diversity, Kinross, Canada

 

 

Deidré De Jager, Procurement Specialist, OTS, Rio Tinto, Australia

 

 

Itgel Zolboot, Country Finance Manager, Thiess, Mongolia

 

 

Jane Yelland, Manager Environmental, Social & Sustainability, Peel Mining, Australia

 

 

Katie Fergusson, Group Head of Sustainability, Anglo American, UK

 

 

Marie-Claude Halle, Leaching Digital Products – Business Solution Architect, Freeport McMoRan, Canada 

 

 

Nelly Pazó Leon, Director Non-Operated Joint Ventures – Minerals Americas, BHP, Brazil

 

 
Supplier/Consultancy:   
Marta Mussacaleca, Partner, McKinsey, Canada

 

 

Miia Mikkonen, Head of International Operations, Radai Oy, Finland

 

 

Olusola Olaniyi, CEO, Berillos ProConsultants

and Former Deputy Director Nigerian Geological Survey Agency,

Nigeria

 

 
Policy/NGO/Academia:   
Allison George, Head of Programmes & Initiatives, Development Partnership Institute, UK

 

 

Irene Irazábal Briceño, Social Sustainability Specialist, Venezuela

 

 

Shqipe Neziri Vela,

Lecturer, Energy Policy Studies, Rochester Institute of Technology and Energy Specialist, US Embassy Pristina

, Kosovo

 

 
Investor:   
Kevin D'Souza, Chief Sustainability Officer, Resource Capital Funds, Canada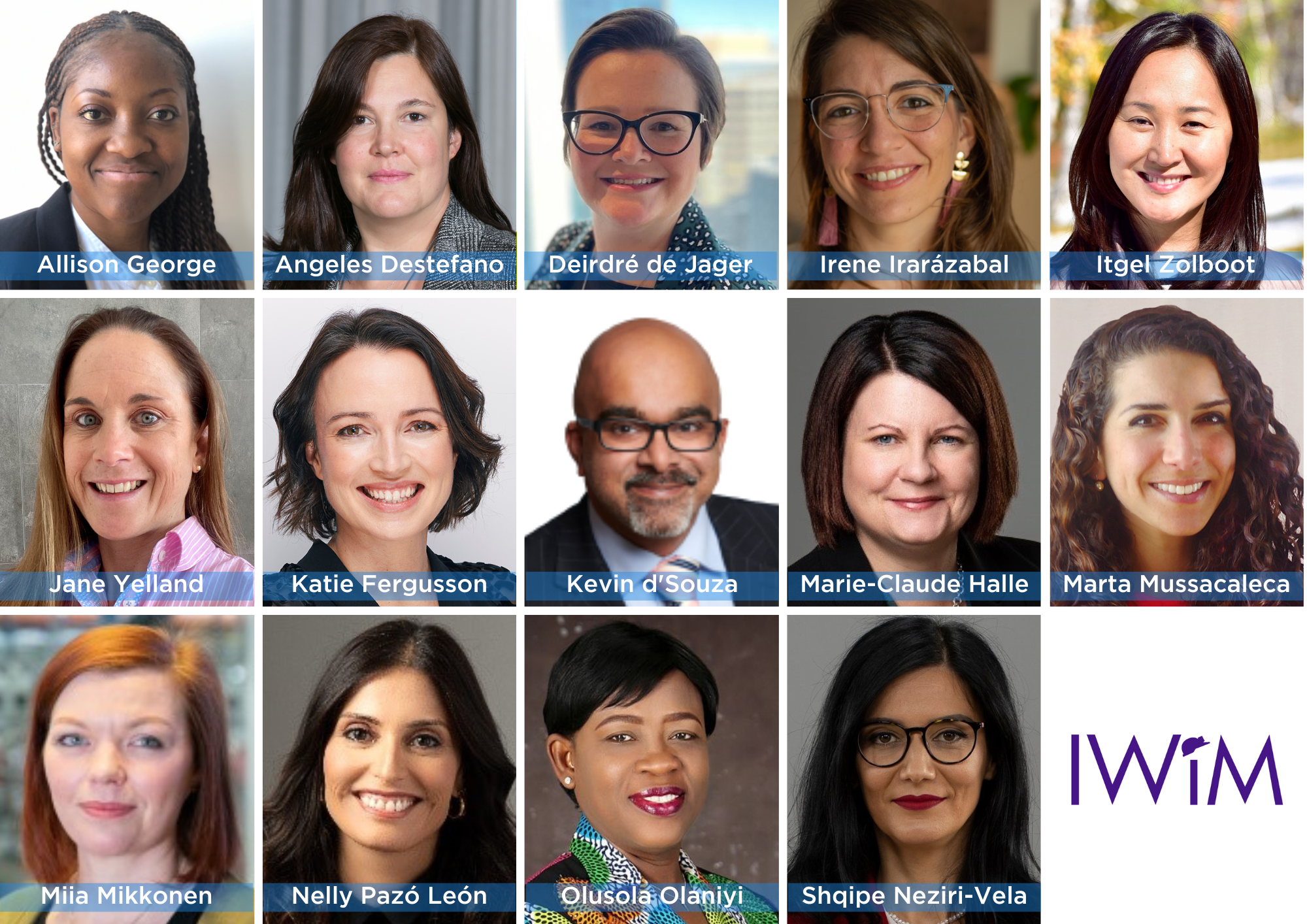 About the Council Barbara mentioned:
"The Advisory Council will be pivotal in supporting IWiM's strategy, long-term vision, and the execution of its projects to increase our impact. 

"Overall, this is an incredibly exciting time for IWiM. We look to the future with confidence and are eager to continue to forge and influence the necessary changes for a more socially and environmentally sustainable industry."  
Founded in 2007, IWiM currently has more than 15,000 followers in 120+ countries and works with over 20 organisations. It is part of multi-stakeholder groups, liaises with 70+ WIM organisations worldwide and is involved in a wide range of impactful initiatives and research projects. 
– ENDS –
About IWiM: 
International Women in Mining (IWiM) is a leading not-for-profit global organisation pursuing gender equity and promoting women's voices, access to opportunities and leadership in mining. IWiM operates with the support of valued sponsors and partners and a global team of Directors and volunteers who are active across all functions of the mining industry. 
IWiM's aim is to lead global change towards gender equity in mining by acting as: 
Industry Change Agent

, making mining a more representative and ultimately more successful industry through diversity, gender equality and inclusion.

 

Diversity Trend Setter

, collecting and dispensing knowledge that supports the enhancement of women's contribution and participation. 

WIM Champion

, supporting Women in Mining (WIM) organisations in their growth path, as well as celebrating the achievements and contribution of individual women in mining worldwide.

 
Media Contact:  
Joanne Miller, IWiM Communications Lead, media@internationalwim.org  
About Granger Reis: 
Founded in 2008, Granger Reis is an international executive search firm headquartered in the UK. The company operates within: Energy & Infrastructure; Mining & Metals; Real Estate; and Industrial Technologies, with functional expertise in Supply Chain, Procurement & Operations. 
Media contact: 
Sarah Rice: 07944798380; sarah@ricepr.co.uk