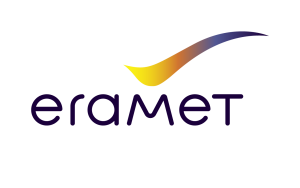 From mining to products for cutting-edge industries, Eramet is active across all areas of extractive metallurgy, including development and the transformation of high value-added alloys.
We're involved at every stage of the life of metals through these world-class assets.
Working towards a more sustainable world: this is the most pressing challenge facing humankind. To meet this challenge, and because metals are essential, our industries have a major role to play – both here and now, and for future generations. This means successfully implementing a vital energy and ecological transition, which entails continually striving to use our natural resources more responsibly.
We have made this role a top priority within our corporate purpose: to become a reference for the responsible transformation of the Earth's mineral resources for 'living well' together.
Because we are convinced of the validity of our approach, we place operational and financial performance on the same level as social responsibility.
Although our vision to make Eramet a committed and contributive corporate citizen remains consistent, our model has changed considerably. Today, we have everything in place to meet the two challenges of the new era of metals: produce more and produce better.
Visit our website: https://www.eramet.com/en