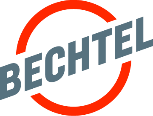 Location: Chile
ENGLISH
Position Summary
Bechtel is seeking a Senior Planner for the Mining & Metals team, based in Chile. The position will be responsible for Providing comments and recommendations for planning and scheduling requirements relative to staffing and project control. Preparing detailed staffing plans for planning and scheduling activities. Reviewing design scope criteria and quantities for completeness and reasonableness, and coordinates with the project to develop additional estimating bases when information is incomplete. Establishing the conceptual scope of estimates and studies when definition is not available. Reviewing or assisting in reviewing proposal provisions related to schedule and material control, and develops supporting data for contract negotiations.
Responsibilities
The Senior Planner is principally responsible for:
Interfacing with designated Bechtel management and client counterparts for specific planning and scheduling tasks.
Participating in developing and presenting training classes on designated subjects and on-the-job training for specific processes and practices.
Conducting personnel performance reviews when delegated. Interviewing candidates and makes recommendations for employment decisions.
Supervising the collection, verification, and integration of work scope for all entities into the total project plan. Reviewing the representation of project scope in schedules. Establishing the conceptual scope of schedule studies. Preparing and analyzing comparisons of scope, quantities, and cost data between the projects. Performing productivity analysis of construction operations and verifies results. Establishing productivity basis to be utilized in estimates, as developed in concurrence with Construction. Reviewing labor estimates for reasonableness.
Planning and supervising the effort to establish milestones for the total project or major portions of the project. Reviewing project work activities to ensure the support of project milestones. Coordinating the timely, systematic, and complete acquisition of scope definition and related data.
Providing supervision and assistance to planners in the development and integration of individual schedules into the total project plan. Reviewing the performing organization's and unit's work logics, and determines whether the schedules adequately support the overall project schedule. Planning, coordinating, and establishing the level of quantification appropriate to the objectives of the effort and to the level of scope definition for each discipline or specialty, and designates reference job(s) for source data and/or reconciliations of quantities. Reviewing completeness and reasonableness of quantities.
Supervising/directing, reviewing, and evaluating schedule durations for all disciplines' activities relative to the support of project milestones. Supervising/directing the calculation of durations and other considerations affecting activity durations.
Preparing and analyzing comparisons of scope, quantities, and cost data between projects. Developing bid evaluation and schedule criteria and prepares bid evaluations. May participate in discussions with vendors.
Planning, organizing, and supervising schedule resource loading and leveling. Coordinating development of all bulk commodity release and installation curves. Integrating appropriate staffing requirements for each discipline/specialty relative to the overall project needs. Determining quantity and staffing levels in support of the project needs and schedule philosophy.
Supervising/directing others in obtaining required schedule information by all disciplines. Supervising others in identifying schedule restraints and their effects on the total project schedule. Working with all departments to ensure an understanding of the total project schedule needs. Responsible for total integration of schedule activities. Identifying schedule considerations and problems resulting from interdiscipline or group restraints and interfaces.
Supporting development of scheduling standards and procedures. Compiling, summarizing, updating, and maintaining historical schedule data. Monitoring and reporting critical-path and schedule performance of the total project.
Supervising project schedule analysis and studies of problem areas to determine criticality of schedule activities. Recommending alternatives for schedule improvement to project team for discussion and/or decision.
Coordinating information input into specific studies. Responsible for integration of activities and total work scope identification. Evaluating study results and recommends conclusions for project team consideration and discussion. Supervising/directing project schedule workforce and quantity reporting.
Preparing and presenting the Schedule Impact Report. Leading the development and review of schedule recovery plans, including evaluation of additional resources/costs required to affect such plans.
Preparing and presenting planning and scheduling information to management/clients.
Qualifications and Skills
Basic Qualifications
The Senior Planner shall be knowledgeable and/or experienced in:
Experience in performing, monitoring, and reviewing planning and scheduling functions, which include schedule development, control, and analysis, in the field and the home office.
Additional Qualifications
Knowledge of supervision, personnel administration, and training of technical and non-technical personnel.
Skilled in oral and written communication.
Knowledge of engineering and construction management customarily acquired over time through specialized instruction or practical experience.
Demonstrated ability to plan, organize, direct, perform, review, and present schedule products independently with minimal supervision. This includes using a high level of professional judgment and knowledge related to technical planning and scheduling skills and engineering design, construction, and procurement practices.
LINK to Apply: here
ESPAÑOL
Resumen del puesto
Buscamos un/a Planificador/a Senior para el equipo de Minería y Metales, con base en Santiago de Chile. El puesto será responsable de dirigir y realizar actividades de desarrollo, mantenimiento, supervisión y presentación de calendarios, según se indique, para propuestas, estudios de viabilidad o proyectos. Garantiza que el alcance total del proyecto se incluya en el plan al tiempo que determina las fechas de programación para las actividades de trabajo dentro de las áreas disciplinarias o especialidades. Desarrolla hitos para apoyar el calendario del proyecto y desarrolla la carga y nivelación de recursos según sea necesario. Establece la secuencia de trabajo y la duración de las actividades para una disciplina o especialidad específica.
Principales Funciones
Como Planificador/a Senior principalmente responsable de:
Realiza y/o coordina, recopila, verifica e integra el alcance del trabajo para todas las entidades, departamentos y/o disciplinas en el plan total del proyecto. Revisa y garantiza la representación del alcance del proyecto en los calendarios. Establece el alcance conceptual de los estudios de programación. Prepara y analiza comparaciones de alcance, cantidades y datos de costes entre los proyectos. Realiza y verifica análisis de productividad de las operaciones de construcción. Establece las bases de productividad que se utilizarán en las estimaciones, de acuerdo con el departamento de Construcción. Revisa que las estimaciones de mano de obra sean razonables.
Proporciona comentarios y recomendaciones para los requisitos de planificación y programación relativos a la dotación de personal y al control del proyecto. Prepara planes detallados de dotación de personal para las actividades de planificación y programación. Revisa que los criterios de alcance del diseño y las cantidades estén completos y sean razonables, y se coordina con el proyecto para desarrollar bases de estimación adicionales cuando la información es incompleta.
Revisa y evalúa las duraciones de los calendarios de las actividades de todas las disciplinas en relación con el apoyo a los hitos del proyecto. Supervisa/dirige el cálculo de las duraciones y otras consideraciones que afectan a las duraciones de las actividades.
Determina las restricciones o interfaces interdisciplinarias que definen las secuencias de actividades y las relaciones lógicas para su inclusión en el programa.
Trabaja con todas las organizaciones, disciplinas y entidades ejecutoras para coordinar las secuencias de trabajo con el plan total del proyecto.
Desarrolla y aplica índices de instalación a los cálculos de cantidades y a las cantidades desarrolladas dentro de una disciplina u otra especialidad.
Planifica, organiza y ejecuta la carga y nivelación de recursos del programa. Coordina el desarrollo de todas las curvas de liberación e instalación de productos a granel. Integra los requisitos de mano de obra adecuados para cada disciplina/especialidad en relación con las necesidades generales del proyecto. Determina la cantidad y los niveles de mano de obra en apoyo de las necesidades del proyecto y la filosofía del programa.
Aporta conocimientos de programación de forma continua para ayudar en la planificación de la disciplina y en la interacción con otros.
Realiza el seguimiento del calendario, incluida la identificación de actividades críticas y la actualización de funciones para aplicaciones, disciplinas o especialidades específicas.
Desarrolla y aplica requisitos/procesos para actualizar y supervisar el calendario.
Prepara y analiza comparaciones de alcance, cantidades y datos de costes entre proyectos.
Realiza análisis comparativos de planes para demostrar su viabilidad.
Realiza análisis de riesgo del cronograma de los planes para determinar el nivel apropiado de contingencia.
Realiza análisis del cronograma del proyecto y estudios de las áreas problemáticas para determinar la criticidad de las actividades del cronograma. Recomienda alternativas para la mejora del calendario al equipo del proyecto para su discusión y/o decisión.
Prepara y desarrolla la información del estudio según se le asigne, incluida la coordinación de la información. Responsable de la integración de actividades y de la identificación del alcance total del trabajo. Evalúa los resultados del estudio y recomienda conclusiones para su consideración y debate por el equipo del proyecto. Supervisa/dirige la dotación de personal del calendario del proyecto y los informes sobre cantidades.
Responsable de preparar y presentar el Informe de Impacto en el Cronograma. Responsable de dirigir el desarrollo y la revisión de los planes de recuperación del calendario, incluida la evaluación de los recursos/costes adicionales necesarios para llevar a cabo dichos planes.
Qué esperamos de ti
Para el puesto de Planificador/a Senior esperamos que cuentes con los siguientes conocimientos y/o experiencia en:
Cualificaciones básicas (Requisitos)
Título en una disciplina de ingeniería o científica, y/o conocimientos equivalentes de ingeniería y gestión de la construcción adquiridos habitualmente a lo largo del tiempo mediante instrucción especializada o experiencia práctica.
Se requiere capacidad bilingüe en español e inglés. (Presentar currículum en español e inglés)
Cualificaciones adicionales (Deseables)
Nivel intermedio de conocimientos de ingeniería, adquisiciones, contratos, construcción y procesos de trabajo de puesta en marcha en la industria minera y de oleoductos.
Experiencia en la realización, supervisión y revisión de las funciones de planificación y programación, que incluyen el desarrollo, el control y el análisis de la programación, sobre el terreno y en la oficina central.
Experiencia en la dirección de un equipo de planificación con supervisión diaria y oportunidades de formación y desarrollo.
Destreza en la comprensión de procesos técnicos, planos de ingeniería, determinaciones cuantitativas e informes financieros.
Dominio de los sistemas operativos de PC y de varias aplicaciones informáticas básicas. Dominio de múltiples aplicaciones de software específicas de la disciplina utilizadas actualmente en Bechtel (Primavera, aplicaciones de Microsoft Office y Tilos, por ejemplo).
Capacidad de comunicación oral y escrita
Link para postular: aquí