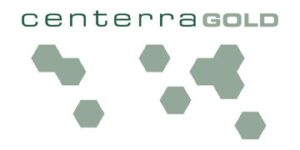 Job Role: Senior Human Resources Advisor
Location: Mount Milligan Mine, BC. Canada
Closes on June 3
Summary
We have an opportunity for two(2) full-time Senior Human Resources Advisors to join our Mount Milligan Mine operations site.
This is a camp-based position, with a rotation of 14 days on / 14 days off, with a 12-hour daily schedule.
Reporting to the Human Resources Superintendent, you have a proven track record of being a collaborative partner, whereby driving change within a large complex environment to multiple stakeholders. You will participate in a variety of activities within the HR realm, including, but not limited to employee relations, performance management, talent management, compensation, benefits, disability management, attendance management, workplace investigations and HRIS administration.
Responsibilities
Working with supervisors to identify and proactively suggest and effect changes, in order to provide solutions to key issues
Interacting with managers and employees in person, on the phone and through emails
Managing multiple priorities requiring scheduling changes in the work organization
Attending crew meetings and participating in business discussions, serving as a valuable resource
Facilitating non-occupational leaves of absence

Collaborating with Impacts and Benefits Agreement (IBA) partners and Community Relations, to foster positive working relationships
Education & Experience
To qualify, you will need a minimum of 4+ years of work experience in all facets of human resources, while supporting various business units with a Post-secondary education in Human Resources (Degree/Diploma) or an equivalent combination of relevant education and experience may be considered. You must possess a valid driver's license, and driver's abstract and have access to personal transportation. Previous experience in mining or a related industry and working in a remote/FIFO environment is essential.
Knowledge, Skills, and Abilities
Proven ability to operate with very high levels of integrity and confidentiality while handling HR matters to ensure they are handled fairly and consistently and in line with legal & company requirements
Excellent communication skills coupled with the ability to articulate payroll/HR concepts, policies, and processes to employees
Cross-cultural awareness with an understanding and sensitivity to the challenges associated with differences in cultural and economic backgrounds
Comprehensive working knowledge of HR principles, policies, and procedures, and a strong understanding of the Employment Standards Act, Canadian Human Rights Act, Employment Equity Act, Canada Labour Code, and other related employment legislation
A committed team player able to collaborate well with others in a meaningful and impactful manner
Ability to self-direct and work with minimal supervision, manage time and multiple tasks to accomplish a variety of assignments with conflicting priorities with competing demands
Attention to detail with the ability to analyze data, check for errors &/or inaccuracies
Hands-on experience working with Human Resource Information Systems (HRIS): SAP SuccessFactors, ADP Workforce Manager
Computer system aptitude and experience working with various types of software including Microsoft Office Suite
Valid CHRP, CHRL, or actively pursuing the designation, would be considered an asset

A basic understanding of payroll fundamentals would be considered an asset
Working Conditions
As a valued member of Centerra's Mount Milligan Mine operations team, you can look forward to a competitive annual salary based
on experience, skills, and qualifications. You'll also gain access to some incredible benefits, including:
Tax-free travel allowance commensurate with the distance required for travel
Extended group health, dental, vision, and travel insurance
Life Insurance, STD, LTD, AD&D
Company-sponsored pension with Company match
Employee & Family Assistance Program
Healthcare Spending Account / Lifestyle Wellness Spending Account
Reimbursements on work gear and equipment
Annual Incentive Bonus
Employee Share Purchase Plan with Company match
Parental leave top-up program
Professional development within the organization

Join a company committed to diversity, equity, and inclusion (https://sustainability.centerragold.com/social/our-people)
Centerra Gold values the diversity of the people it hires and serves. Diversity at our company means fostering a workplace in which individual differences are recognized, appreciated, respected and responded to in ways that fully develop and utilize each person's talents and strengths.
Interested applicants may apply too through Centerra Gold's website at  https://www.centerragold.com/careers. We sincerely thank all applicants for their interest, however only those selected for an interview will be contacted.