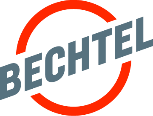 Senior Civil/Structural Engineer
Location: Brisbane, Qld
Company Overview
Since 1898, we have helped customers complete more than 25,000 projects in 160 countries on all seven continents that have created jobs, grown economies, improved the resiliency of the world's infrastructure, increased access to energy, resources, and vital services, and made the world a safer, cleaner place.
Differentiated by the quality of our people and our relentless drive to deliver the most successful outcomes, we align our capabilities to our customers' objectives to create a lasting positive impact.
We serve the Infrastructure; Nuclear, Security & Environmental; Energy, and Mining & Metals markets. Our services span from initial planning and investment, through start-up and operations.
Core to Bechtel are our values – ethics, safety, quality, people, culture, relationships, innovation and sustainability, and our covenants – integrity, respect, collaboration, trust, and delivery. They are what we believe, what customers can expect, and how we deliver.
Position Overview
Are you a degree qualified, RPEQ Civil, Mining Engineer or Structural Engineer looking for a new opportunity?
Bechtel has a range of project roles both currently available and in our imminent pipeline of upcoming work that may suit your circumstances.
We have multiple opportunities to work on greenfield or brownfield projects, from studies through to execution in the mining and metals industry in our Brisbane office in Fortitude Valley.
Your role responsibilities will include:
• Plan, develop, coordinate and review engineering work within the Civil or Structural disciplines on a project or projects in a global business unit.
• Supervise day-to-day technical work of civil / structural engineers, designers and drafters.
• Depending on you and if you have a team, you would conduct annual performance reviews in accordance with approved procedures and holds career development discussions.
• Prepares or oversees the preparation of discipline job hour estimates and work plans in accordance with project scope, schedule and budget, and manages implementation and performance accordingly.
• Estimates staffing needs and schedules and assigns work to meet schedule dates.
• Coordinates with client representatives as delegated to obtain their approval on phases of work.
• Reviews and approves key engineering drawings and calculations, including field and design documents relating to Civil or Structural disciplines
• Coordinates assigned engineering work with other project groups.
• Ensures that engineers and scientists supervised receive appropriate on-the-job training for their professional development.
• Promotes the creation of a work environment, bolstered by leadership, which fosters openness, trust, communication, teamwork, empowerment, innovation, and satisfaction.
What we offer
There are many reasons why choosing to join Bechtel is one of the best career decisions you will ever make. In addition to working with talented, dedicated people and having the opportunity to play an integral role in stimulating and rewarding local and international projects, Bechtel is committed to offering employees the benefits and resources to live healthy lives.
At Bechtel we offer a competitive salary package with the opportunity for flexible working to achieve a greater work-life balance alongside unparalleled opportunities for professional growth and development.
Our broader employment package includes an annual discretionary performance bonus scheme, and additionally, with employee wellbeing at the centre of our business, private health cover, access to specialist medical advice ('Best Doctors') and a leading employee assistance program.
We are also serious about setting you up for success from the very beginning and you will experience an established online onboarding process, gain access to learning and development opportunities via Bechtel University and participate in our Talent Management and Reward and Recognition programs.
About you
• Degree qualified (ie. Bachelor's degree in civil/Structural or Mining Engineering – with RPEQ).
• Ideally possess demonstrated design with field engineering experience in a mining and/or heavy industry environment.
• Experience in either study phase (Pre-Feasibility Studies or Feasibility Studies) or detailed design in execution phase
• Effective organisational, administrative, reporting and computer skills.
• Ability to travel to the project site(s) from time-to-time to meet project requirements.
• You also take pride in your interpersonal skills, hold a positive outlook and remain open to change.
Please note, Right to Work in Australia without employer sponsorship is required for this role.
LINK to apply here