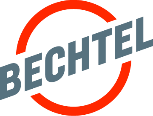 Project Engineer
Work Location: Brisbane, QLD
Role Overview
The Project Engineer assists the Area Project Engineer to co-ordinate engineering activities across a plant area within a major plant area and/or scope area through defining, coordinating and reviewing the scope to be performed by the appointed design consultants to deliver engineering for the assigned facilities.
Additionally, the Project Engineer supports and provides assistance in the integration of the design consultant deliverables into the study output and project delivery.
Role Location: Due to a growth in workload, we have multiple roles in both Brisbane and Perth.
Note within Bechtel, the Project Engineer is not a construction/package engineer, but a pivotal role that co ordinates and leads multi-discipline engineering teams to deliver the engineering solutions for the assigned scope/facilities within a major scope area.
About Bechtel & the Mining Metals (M&M) Global Business Unit
Bechtel is an innovative organisation, and we are currently looking for people who want to continuously improve how we engineer and execute projects in Western Australia. Since 1898, we have helped customers complete more than 25,000 projects in 160 countries on all seven continents, that have created jobs, grown economies, improved the resiliency of the world's infrastructure, increased access to energy, resources, and vital services, and made the world a safer, cleaner place. The Mining & Metals (M&M) Global Business Unit (GBU) is focused on helping our customers to responsibly unlock the resources needed to build a cleaner, greener future.
Core to Bechtel are our values – ethics, safety, quality, people, culture, relationships, innovation and sustainability, and our covenants – integrity, respect, collaboration, trust, and delivery. They are what we believe, what customers can expect, and how we deliver.
About the Project Engineer role
The Project Engineer is integral within the engineering team and includes:
Providing day to day assistance to the Area Project Engineers.
Interfacing between the design consultants and Bechtel functions on execution plans, constructability, work packaging and work package sequencing and metadata requirements.
Coordinating consultant activities for the project or assigned portion.
Performing and managing the work in accordance with study requirements.
Preparing project procedures for engineering, as required.
When assigned, directing engineering activities in preparation of project proposals, including estimates for engineering staffing, quantities, scope reviews, schedules and coordination with other functional groups including Project Controls, Supply Chain, Construction, Commissioning and Turnover.
Reviewing design documents.
Resolving client or consultant questions on engineering or project processes.
Visiting jobsite or design consultant offices as required for exchange of information.
Coordinating activities among the consultants on the project.
Monitoring design development and impact on quantities.
Reviewing project engineering progress against approved schedules and evaluates changes
Managing the flow of information required from third parties to assure the timely progress of the engineering work.
Preparing of Submissions to statutory organisations, project studies, reports, forecasts, special engineering reports and plant data book.
Participating in Technical Risk Assessments
Preparing and reviewing design documentation for compliance with project Design Criteria, Project
Specifications, and the Quality Assurance plan and procedures.
Communicating complex technical or project issues and recommending solutions to the client, project and functional management as directed and as appropriate.

Championing the creation of a project work environment, supported by leadership on the project/program, which fosters openness, trust, communication, teamwork, empowerment, innovation, and satisfaction.
What We Offer
There are many reasons why choosing to join Bechtel is one of the best career decisions you will ever make. In addition to working with talented, dedicated people and having the opportunity to play an integral role in stimulating and rewarding local and international projects, Bechtel is committed to offering employees the benefits and resources to live healthy lives.
With a competitive salary package and annual discretionary performance bonus scheme in place, employee wellbeing is also at the centre of our business – promoted through private health cover and includes access to specialist medical advice ('Best Doctors') and a leading employee assistance program.
We are serious about setting you up for success from the very beginning. Experience an established online onboarding process, gain access to learning and development opportunities via the Bechtel University and participate in our Talent Management and Reward and Recognition programs.
What you bring to the role and the project
Experience with brownfield project experience will be highly regarded, but not essential.
Large engineering co-ordination/management across multiple global locations
Technical knowledge of related engineering systems, engineering design, applications of engineering and construction methods and materials, and engineering application of analysis and design technology.
Engineering work planning, progress reporting (earned value) and control methods.
Proficient knowledge of project/systems engineering processes and procedures.
Australian/industry/regulatory codes and standards knowledge, and design and/or layout criteria for processing facilities.
General knowledge of the application of planning and coordination of 2-D and/or 3-D Computer Aided Design (CAD) design processes on a project.
Thorough knowledge of procedure-based engineering processes and practices, and a willingness to learn/or knowledge of Bechtel's Engineering Department Procedures (EDPs), Bechtel design guides, appropriate
Bechtel Standard Application Program (BSAPs) and administrative practices.

Skill in oral and written communication.
The above is normally acquired through
A recognized degree in architecture, an engineering or scientific discipline from an accredited college or university, OR a professional license in an appropriate discipline from a recognized licensing board, OR specialized courses in relevant general engineering, architectural design or an appropriate engineering discipline, AND

Progressive work experience, including supervision, preferably in project and staff design engineering or architectural design but may include other relevant types of engineering including startup, field engineering or plant operation in large industrial plants, utilities, process plants or engineering/construction firms.
Please note, Right to Work in Australia without employer sponsorship is required for this role. 
LINK to apply here