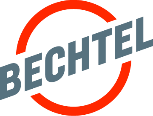 Gerente de Compras /Procurement Manager (264967)
Resumen del Puesto
Bechtel busca un/a Gerente de Compras para el equipo de Minería y Metales, con sede en Chile. El puesto será responsable de la Ejecución de grandes proyectos EPC, llave en mano a tanto alzado y de contratación directa. Proporcionar experiencia, orientación y coordinación en la ejecución de adquisiciones de proyectos para incluir responsabilidades en la comercialización y administración de compromisos de órdenes de compra para bienes de equipo y materiales a granel. Las comunicaciones se extienden al equipo de la cadena de suministro del proyecto, a la gestión del proyecto y a la organización funcional de la cadena de suministro para establecer una definición clara de los requisitos y garantizar el cumplimiento de los requisitos establecidos para el proyecto. Asiste y dirige las reuniones del equipo y de gestión del proyecto según sea necesario para la realización y el estado del trabajo.
Requisitos  Básicos
El/La Gerente de Compras deberá tener conocimientos y/o experiencia en:
Licenciatura en una disciplina de ciencias o equivalente, en campos relacionados con la cadena de suministro o la administración de empresas.
Mínimo de 15 años de experiencia en aspectos comerciales y de gestión de materiales de la adquisición de bienes y/o servicios, idealmente en proyectos mineros EPC y EPCM
Haber trabajado en grandes proyectos que impliquen la ejecución global de varias oficinas.
Se valorará ser "As de la negociación" y/o "Supervisor/a de la cadena de suministro" certificado por Bechtel
Manejo avanzado del idioma inglés y español
Requisitos Adicionales
Conocimiento de los aspectos comerciales y logísticos de la adquisición global de equipos y materiales.
Capacidad para trabajar y comunicarse eficazmente, tanto oralmente como por escrito, con otros grupos funcionales del proyecto, incluida la gestión de proyectos y otros responsables de organizaciones de servicios.
Conocimiento práctico de los procedimientos de gestión de cambios aplicables a la adquisición de bienes, como solicitudes de información (RFI), avisos de cambio, órdenes de cambio, enmiendas y resolución de reclamaciones y disputas.
Conocimientos avanzados de las normativas, políticas y prácticas de contratación en el sector de la ingeniería y la construcción y en la ejecución de grandes proyectos.
Gran capacidad para establecer prioridades y mantenerse organizado.
Link postulación: LINK
Position Summary
Bechtel is seeking a Procurement Management for the Mining & Metals team, based in Chile. The position will be responsible for Execution of large EPC, lump sum turnkey, direct-hire projects. Providing expertise, guidance, and coordination involved in project procurement execution to include responsibilities in the commercial and administration of purchase order commitments for capital equipment and bulk materials. Communications extend to the Project Supply Chain team, Project Management, and the Supply chain Functional organization to establish clear definition of requirements and to assure performance to the stated project requirements. Assists and conducts team and project management meetings as required to perform and status the work.
Responsibilities
The Procurement Manager is principally responsible for:
Responsible for all procurement aspects relative to the scope of work assigned to the Project Procurement team.
Performing as the liaison between project execution offices, assuring Procurement activities and priorities remain aligned and communication between offices is frequent and open.
Accountable to implement corporate and business unit capital cost initiatives and report against established plans and targets.
Accountable to the project schedule and progress and performance reporting of the Project Procurement team to include planning, execution, administration / delivery and closeout project procurement activities to the extent of the project scope of work.
Responsible to maintain key/critical supplier relationships with supplier's senior personnel to ensure performance of the work.
Will maintain focus on the project's as-sold baseline in terms of cost and schedule.
Ensuring development and provides expert input to Negotiation Plans for packages with an estimated value of $5 million or more, as required. May perform as the project's "Negotiation Ace" or responsible to appoint such qualified "Ace" for designated procurements.
Developing and/or support the Project Interface Plan for use by execution offices, to ensure understanding of communication channels, tools and resources, and respective office divisions of responsibility.
Facilitating the Procurement work responsibilities, information flow and deliverables (documents and data) between offices and expedites respective parties when required.
Providing direction received by Project Procurement management to ensure consistency in strategy, execution processes, and resources (documents, forms, and templates) to complete the work.
Participating with the Project Management Team in reviewing the scope of Procurement work, and in preparing and coordinating Procurement plans, procedures, schedules, estimates, forecasts, and budgets.
In respect to the Procurement Discipline Leads' responsibilities, serves as a Procurement liaison between Engineering and Procurement for understanding status of Procurement deliverables or any other major execution issues.
Ensuring project Construction is fully supported from a procurement perspective and that the Project Management Team has all required information on procurement activities and status for construction execution planning.
Keeping Project Procurement management aware of significant issues regarding misalignment between offices, progress of procurement activities, and/or performance of respective Procurement execution teams.
Communicating with the respective Project Supply Chain Manager (as applicable), Project Procurement Manager, and interface counterparts to address opportunities for improvement / standardization / commonality through all phases of the procurement cycle.
Participating in weekly (minimum) coordination meetings between execution offices to ensure work is being executed in accordance with the division of responsibility identified on the Supply Chain Assignment Schedule.
Be aware of installation plans and priorities from the Construction planning meetings and be prepared to provide this data to the Project Procurement Manager or discipline lead.
Knowing and keep the Project Supply Chain Manager and/or the Project Procurement Manager, and other interface coordinators, aware of significant open issues/actions for the scope of work under their office's purview.
Keeping abreast of specific execution office critical packages and facilitates any cross-office or cross-organization communications to expedite progress.
Inputting to the project Sourcing Strategy and project's Approved Vendors List.
Responsible to ensure integrity of records management.
Attending project management meetings and reports status of area of responsibility.
Evaluating or provides input to performance of employees under direct supervision, including assisting with the establishment of project-level goals and personal development.
Qualifications and Skills
Basic Qualifications
The Procurement Manager shall be knowledgeable and/or experienced in:
Bachelor's degree in a Science or equivalent, in Supply Chain or Business Administration related fields is preferred. AND minimum of 15 years' experience in commercial and materials management aspects of the procurement of goods and/or services, ideally in EPC and EPCM mining projects.
Has worked on large projects involving multi-office global execution.
Being a Certified Bechtel "Negotiation Ace "and / or "Supply Chain Supervisor" is an asset.
English and Spanish language proficiency
Additional Qualifications
Knowledge of the commercial and logistics aspects of global procurement of equipment and materials.
Skilled in working with and communicating effectively both orally and in writing with other project functional groups, including Project Management and other Service organization Leaders.
Working knowledge of change management procedures as it applies to procurement of goods, such as Requests for Information (RFIs), change notices, change orders, amendments, and claims and dispute resolution.
Advanced knowledge of procurement regulations, policies, and practices as they pertain to the engineering and construction industry and large project execution.
Strong ability to prioritize and stay organized.