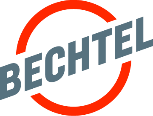 Ingeniera PD&P – Especificación en Materiales | PD&P Material Specification Engineer
Español
Ubicación: Chile
Resumen del puesto
Buscamos una Ingeniera PD&P (Diseño de plantas y tuberías) – Especificación en Materiales para el equipo de Minería y Metales, con base en Chile. La posición será responsable de para el equipo de Minería y Metales, con base en Chile. La posición será responsable de liderar para una disciplina específica de ingeniería en un área particular del proyecto. Proporcionar asistencia de ingeniería a los superintendentes, dirigir al personal asignado en el cumplimiento de los programas de costes y plazos, verificar los materiales, equipos, calidad y asegurar que los resultados cumplen los requisitos de diseño.
Principales Funciones
Como Ingeniera PD&P – Especificación en Materiales serás principalmente responsable de:
Coordinar los esfuerzos de ingeniería en las áreas asignadas entre la especialidad y otros grupos o disciplinas de ingeniería, con el cliente, proveedores y contratistas y entre otros grupos.
Prepara cartas para proveedores y clientes.
Prepara o asiste en la preparación de cálculos, estudios conceptuales, diseños, informes o propuestas.
Realiza o asiste en la realización de análisis de problemas y diseños originales.
Prepara o ayuda a preparar estimaciones de costes, estimaciones cuantitativas y necesidades de personal para propuestas, previsiones y órdenes de cambio.
Apoya la creación de un entorno de trabajo que fomente la apertura, la confianza, la comunicación, el trabajo en equipo, la capacitación, la innovación y la satisfacción.
Desarrolla y mantiene las clases corporativas de materiales de tuberías según sea necesario.
Aplica su experiencia en la revisión de las especificaciones del cliente para el cumplimiento de los códigos industriales aplicables.
Ejecuta y verifica los cálculos de tuberías relacionados (espesor de pared, refuerzo de ramales, vacío, espacios en blanco de líneas especiales, etc.).
Revisa la aceptabilidad técnica de las ofertas de los proveedores y completa las evaluaciones técnicas de las ofertas para todos los componentes de tuberías y válvulas.
Emite y mantiene las especificaciones de materiales de tuberías y válvulas del proyecto utilizando Smart Reference Data (SRD).
Desarrollo de códigos de componentes para bases de datos específicas de la empresa y del proyecto basadas en normas industriales, construcción específica del fabricante y estructura de codificación corporativa.
Desarrollo de especificaciones técnicas, de diseño y de compra para todos los componentes de tuberías a granel.
Qué esperamos de ti
Para el puesto de  Ingeniera PD&P – Especificación en Materiales esperamos que cuentes con los siguientes conocimientos y/o experiencia en:
Cualificaciones básicas (Requisitos)
Título o Máster en Ingeniería Mecánica.
Experiencia mínima de más de 10 años en ingeniería de materiales de tuberías.
Conocimiento detallado del software de especificación de materiales de tuberías (Smart Reference Data (SRD)).
Conocimientos específicos de diseño y materiales B31.3 son esenciales.
Imprescindible experiencia y conocimientos de ASME, API, AWWA, ASTM, códigos europeos y códigos/especificaciones de producto MSS.
Cualificaciones adicionales (Deseables)
Conocimiento profundo de las técnicas de ingeniería de la disciplina, el diseño de sistemas de ingeniería y los cálculos de ingeniería y diseño.
Comprensión de la aplicación de los procedimientos del Departamento de Ingeniería y de las guías de diseño pertinentes de Bechtel.
Comprensión de los códigos y normas industriales o reglamentarias y de los criterios de diseño pertinentes a la disciplina de ingeniería en particular.
Amplio conocimiento de la aplicación de la ingeniería a la constructibilidad de la planta según se aplica a los métodos y materiales de construcción.
Se valorará positivamente la experiencia con la interfaz de ingeniería y adquisición (E&PI) de materiales inteligentes.
Capacidad de comunicación oral y escrita.
Link de postulación: LINK
English
Location: Chile
Position Summary
We are seeking a PD&P (Plant, Design and Piping ) Material Specification Engineer  for the Mining and Metals team, based in Chile. The position will be responsible for leading for a specific engineering discipline in a particular area of the project. Providing engineering assistance to superintendents, directing assigned personnel in meeting cost and time schedules, verifying materials, equipment, quality and assuring results meet design requirements.
Essential Job Functions
As a PD&P Material Specification Engineer, you will be primarily responsible for:
Coordinate's engineering efforts in assigned areas between specialty and other engineering groups or disciplines, with the client, suppliers, and contractors and between other groups.
Prepares letters to vendors and clients.
Prepares or assists in preparation of calculations, conceptual studies, designs, reports or proposals.
Performs or assists in the performance of problem analysis and original design.
Prepares and/or assists in the preparation of cost estimates, quantity take-offs and staffing requirements for proposals, forecasts and change orders.
Supports the creation of a work environment that fosters openness, trust, communication, teamwork, empowerment, innovation, and satisfaction.
Develops and maintains Corporate Piping Material Classes as required.
Applies expertise in the review of Client/Customer specifications for compliance with applicable Industry Codes
Executes and verifies related piping calculations (wall thickness, branch reinforcement, vacuum, specialty line blanks, etc.).
Reviews Vendor Quotations for Technical Acceptability and completes Technical Bid Evaluations for all piping and valve components.
Issues and maintains project piping and valve material specifications utilizing Smart Reference Data.(SRD)
Development of component commodity codes for company and project specific databases based on industry standards, manufacturer specific construction and corporate coding structure.
Development of technical, design and purchasing specifications for all bulk piping components.
What We Need From You
We expect from the successful candidate of the PD&P Material Specification Engineer position to have the following knowledge and/or experience in:
Basic Qualifications (Required)
Sc. or M.Sc. Mechanical Engineering.
Minimum 10+ years' experience in piping material engineering.
Detailed knowledge of Piping Material Specification software (Smart Reference Data (SRD))
Specific knowledge of B31.3 design and materials is essential.
Experience and knowledge of ASME, API, AWWA, ASTM, European codes and MSS codes/product specifications is essential.
Additional Qualifications (Preferred)
Thorough knowledge of discipline engineering techniques, the design of engineered systems, and engineering and design calculations.
Understands the application of Engineering Department Procedures, relevant Bechtel design guides.
Understanding of industry or regulatory codes and standards and design criteria pertinent to the particular engineering discipline.
Broad knowledge of the application of engineering to plant constructability as applied to construction methods and materials.
Experience with Smart Materials Engineering & Procurement Interface (E&PI) is a plus.
Skill in oral and written communication.
LINK to apply: LINK