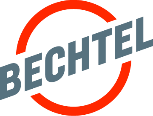 Ingeniera Jefa de PD&P
Español
Ubicación: Santiago, Chile
En Bechtel podrás encontrar espacios de desarrollo profesional, un entorno desafiante, flexible, diverso en el que cuidamos el equilibrio entre la vida laboral y personal. Sabemos que personas como tu realizan su trabajo con un propósito, por eso te contamos que en Bechtel nos da sentido crear un legado positivo duradero en las comunidades que integramos.
Nos mueve ser parte de proyectos que crean puestos de trabajo y hacen crecer las economías; conectan a las comunidades con los recursos y aceleran el progreso para hacer del mundo un lugar más limpio, verde y seguro.
Te contamos de esta oportunidad:
Resumen del puesto
Buscamos una Ingeniera Jefa de PD&P para el equipo de Minería y Metales, con base en Chile, reportando a el/la Gerente/a de Ingeniería de M&M.
Liderar la disciplina de PD&P a nivel global, supervisando la conceptualización y diseño tanto de las plantas (e infraestructura relacionada) como de los sistemas de tuberías, además de la implementación de dicho diseño en terreno, en coordinación con los/las gerentes/as de proyecto, otras disciplinas de ingeniería y equipos multifuncionales, dando cumplimiento a los estándares definidos, a fin de ofrecer soluciones de ingeniería eficientes, rentables y sostenibles y aportar al logro de las metas y objetivos del proyecto.
Principales Funciones
Como Ingeniera Ingeniera Jefa de PD&P serás principalmente responsable de:
Supervisar el desarrollo y conceptualización de los diseños de las plantas y del diseño e ingeniería de los sistemas de tuberías, (incluida la selección de materiales, dimensionamiento y enrutamiento), mediante la evaluación, selección, aplicación y adaptación de técnicas, procedimientos, herramientas, estándares y criterios de ingeniería, a fin de impulsar la excelencia e innovación.
Planificación y gestión: crear y mantener cronogramas de proyectos, presupuestos y asignación de recursos, a fin de garantizar la entrega oportuna y rentable de proyectos.
Equipos multifuncionales: coordinar y colaborar con los/las ingenieros/as de procesos, a fin de integrar los sistemas de tuberías con los procesos generales de la planta.
Mejora continua: evaluar y optimizar los diseños de la planta, a fin de maximizar la eficiencia, la seguridad y el rendimiento operativo.
Inspecciones técnicas: Participar en revisiones de diseño e inspecciones para anticipar, identificar y/o rectificar oportunamente posibles problemas o desviaciones, asegurando el cumplimiento de los estándares de la industria (códigos y regulaciones), pautas de seguridad y especificaciones acordadas con el cliente.
Seguridad: implementar y hacer cumplir las mejores prácticas para protocolos de seguridad, evaluación de riesgos e identificación de peligros dentro del equipo.
Políticas y procedimientos: revisar y actualizar los procedimientos de la disciplina, incorporando las lecciones aprendidas, los avances en los procesos de trabajo, así como las buenas prácticas de mercado, a fin de asegurar altos estándares en éstos.
Posicionamiento en la industria: participar activamente y liderar sociedades técnicas y profesionales externas, e integrando comités de códigos técnicos.
Gestión de Dotación: Liderar y preparar la planificación de personal, participando activamente en los procesos de reclutamiento, selección y contratación (definición y validación de la vacante; revisión curricular; entrevistas; análisis salarial, inducción y contratación/movilidad interna), en coordinación con el proyecto y el equipo de Selección de Personal, a fin de asegurar la correcta y oportuna disponibilidad de profesionales en la ejecución de los proyectos.
Gestión de Formación y Desarrollo: Liderar activamente los procesos de formación y desarrollo de personas (establecer necesidades de capacitación, supervisar y/o participar en la implementación de las capacitaciones, proporcionar orientación técnica y tutorías), en coordinación con el proyecto y el equipo de Capacitación, a fin de asegurar la disponibilidad de competencias requeridas, junto con la innovación y la excelencia técnica en toda la disciplina y los proyectos
Qué esperamos de ti
Para el puesto de Ingeniera Jefa en PD&P esperamos que cuentes con los siguientes conocimientos y/o experiencia en:
Formación
Título en Ingeniería Mecánica, Ingeniería Química o campo relacionado.
Título en un Máster relacionado al área. (Deseable)
Experiencia
Al menos 15 años, en diseño práctico de plantas, ingeniería de tuberías y gestión de proyectos en plantas de M&M o similares.
En el liderazgo y guía a un equipo de manera efectiva, con énfasis en la mejora continua, la formación de equipos y la capacidad de hacer frente a plazos conflictivos y prioridades en competencia.
Conocimientos Técnicos Específicos
Principios, códigos y estándares de ingeniería relevantes relacionados con el diseño de plantas y sistemas de tuberías.
Idioma: bilingüe en español e inglés.
Competencias
Comunicación verbal y escrita.
Liderazgo y guía a un equipo de manera efectiva.
Si este puesto se ajusta a tu perfil, postula directamente a este LINK. Agradecemos tu interés y nos pondremos en contacto contigo si necesitamos más información.
PD&P Chief Engineer
English
Location: Santiago, Chile
At Bechtel you will find spaces for professional development, a challenging, flexible, and diverse environment where we take care of the balance between work and personal life. We know that people like you perform their work with a purpose, that is why we can tell you that in Bechtel we believe it makes sense to create a lasting positive legacy in the communities we are part of.
We are driven to be part of projects that create jobs and grow economies; connect communities with resources and accelerate progress to make the world a cleaner, greener, and safer place. Let us tell you about this opportunity:
Position Summary
We are seeking a PD&P Chief Engineer for the Mining & Metals team, based in Chile reporting to the M&M Engineering Manager. The purpose of this role is to lead the PD&P discipline at a global level, supervising the conceptualization and design of both the plants (and related infrastructure) and the piping systems, in addition to the implementation of said design in the field, in coordination with the project managers, other engineering disciplines and multifunctional teams, complying with the defined standards, in order to offer efficient, profitable and sustainable engineering solutions and contribute to the achievement of the goals and objectives of the project.
Essential Job Functions
As a Senior PD&P Chief Engineer, you will be primarily responsible for:
Supervise the development and conceptualization of plant designs and the design and engineering of piping systems, (including the selection of materials, sizing and routing), through the evaluation, selection, application and adaptation of techniques, procedures, tools, standards and engineering criteria, in order to promote excellence and innovation.
Planning and Management: Create and maintain project schedules, budgets and resource allocation, in order to ensure timely and cost-effective delivery of projects.
Cross-functional teams: coordinate and collaborate with the process engineers, in order to integrate the piping systems with the general processes of the plant.
Continuous improvement: evaluate and optimize plant designs, in order to maximize efficiency, safety and operational performance.
Technical Inspections: Participate in design reviews and inspections to anticipate, identify and/or rectify possible problems or deviations in a timely manner, ensuring compliance with industry standards (codes and regulations), safety guidelines and specifications agreed with the client.
Safety: Implement and enforce best practices for safety protocols, risk assessment and hazard identification within the team.
Policies and procedures: review and update the discipline's procedures, incorporating lessons learned, advances in work processes, as well as good market practices, in order to ensure high standards in these.
Positioning in the industry: actively participating and leading external technical and professional societies, and integrating technical code committees.
Staffing Management: Leading and preparing the personnel planning, actively participating in the recruitment, selection and hiring processes (definition and validation of the vacancy; curriculum review; interviews; salary analysis, induction and recruitment/internal mobility), in coordination with the project and the Personnel Selection team, in order to ensure the correct and timely availability of professionals in the execution of the projects.
Training and Development Management: Actively leading the training and people development processes (establishing training needs, supervising and/or participating in the implementation of trainings, providing technical guidance and tutorials), in coordination with the project and the Training team, in order to ensure the availability of required competencies, along with innovation and technical excellence in the entire discipline and projects.
What We Need from You
We expect from the successful candidate of the PD&P Chief Engineer position to have the following knowledge and/or experience in:
Basic Qualifications (Required)
Education
Degree in Mechanical Engineering, Chemical Engineering or related field.
Experience
At least 15 years, in practical plant design, pipeline engineering and project management in M&M or similar plants.
In leading and guiding a team effectively, with an emphasis on continuous improvement, team building and the ability to cope with conflicting deadlines and competing priorities.
Specific Technical Knowledge
Relevant engineering principles, codes and standards related to the design of plants and piping systems.
Language: bilingual in Spanish and English.
Competencies
Verbal and written communication.
Lead and guide a team effectively.
Additional Qualifications (Preferred)
Education
Degree in a master's degree related to the area.
If this role sounds like you, please submit an application directly to this LINK. We thank you for your submission and we will contact you if we need further information.