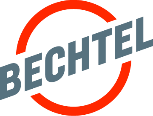 Ingeniera Metalúrgica
Español
Ubicación: Santiago, Chile
Resumen del puesto
Buscamos una Ingeniera Metalúrgica para el equipo de Minería y Metales, con base en Chile. El propósito de este cargo es Reportar al/la Ingeniero/a Jefe/a (Tecnología de Ingeniería de Materiales en Houston). Establecer requerimientos metalúrgicos para equipos y tuberías en operaciones mineras. Desarrollar informes de filosofía de selección de materiales y diagramas de selección de materiales. Desarrollar especificaciones técnicas para materiales y control de corrosión. Apoyar a las disciplinas de ingeniería en la preparación/revisión de hojas de datos y paquetes de requisición. Revisión del contenido de los materiales en las ofertas técnicas. Revisión de P&ID. Prestación de apoyo técnico posterior a la adjudicación a los ingenieros encargados de los pedidos. Apoyo al proyecto en las fases FEED, EPC y puesta en servicio. Realizar actividades de ingeniería de materiales en proyectos con una supervisión técnica mínima.
El ingeniero de materiales trabajará como parte de un equipo internacional de MET y también deberá tener conocimientos básicos de otras tecnologías relacionadas con los materiales, incluyendo:
• Selección de materiales
• Soldadura
• Examen no destructivo
• Materiales no metálicos
Principales Funciones
Como Ingeniera Metalúrgica serás principalmente responsable de:
• Planificar y llevar a cabo trabajos independientes utilizando un criterio sólido en la evaluación, selección, aplicación y adaptación de técnicas, procedimientos y criterios de ingeniería.
• Idear enfoques prácticos para resolver problemas de ingeniería de materiales.
• Coordinar las cuestiones técnicas con los especialistas en MET, así como con otras disciplinas en los proyectos.
• Viajar para apoyar actividades en obras de construcción, fábricas de proveedores u otras oficinas de ingeniería.
Qué esperamos de ti
Para el puesto de Ingeniera Metalúrgica esperamos que cuentes con los siguientes conocimientos y/o experiencia en:
Cualificaciones básicas (Requisitos)
• Un mínimo de tres años de experiencia industrial.
• Se prefiere la experiencia previa en EPC.
Cualificaciones adicionales (Deseables)
• Conocimientos sólidos de los mecanismos de daño de los materiales.
• Conocimiento de las normas internacionales sobre materiales y de los códigos de fabricación de recipientes a presión y tuberías.
• Amplio conocimiento práctico de los principios y prácticas de la ingeniería de materiales.
• Coordinación del trabajo del proyecto dentro de MET y con otras disciplinas de ingeniería.
• Nivel de inglés avanzado (escrito y verbal).

Link de postulación: Aquí
Por favor adjuntar CV en inglés.
Metallurgical Engineer
English
Location: Santiago, Chile
Position Summary
We are seeking a Metallurgical Engineer for the Mining and Metals team, based in Chile. The main purpose of this role is Reporting to the Chief Engineer (Materials Engineering Technology in Houston) and duties will include the following: Establish metallurgical requirements for equipment and piping in mining operations. Developing material selection philosophy reports and material selection diagrams. Developing technical specifications for materials and corrosion control. Supporting to engineering disciplines in preparation/review of data sheets and requisition packages. Reviewing of materials content in technical bids. Reviewing P&IDs. Providing post award technical support to requisitioning engineers. Supporting the project through FEED, EPC, and commissioning phases. Performing materials engineering activities on projects with minimal technical oversight. The materials engineer will work as part of an international MET team and should also have a basic knowledge of other materials related technologies including:
• Materials Selection
• Welding
• Nondestructive examination
• Non-Metallic materials
Essential Job Functions
As a Metallurgical Engineer you will be primarily responsible for:
• Planning and conducting independent work using sound judgment in the evaluation, selection, application and adaptation of engineering techniques, procedures, and criteria.
• Devising practical approaches to solving materials engineering problems.
• Coordinating technical issues with MET specialists as well as other disciplines on projects.
• Travelling to support activities at construction sites, supplier's works or in other engineering offices.
What We Need From You
We expect from the successful candidate of the Metallurgical Engineer position to have the following knowledge and/or experience in:
Basic Qualifications (Required)
• A minimum of three years' industrial experience is required for this position.
• Previous EPC experience is preferred.
Additional Qualifications (Preferred)
• A sound knowledge of material damage mechanisms.
• Knowledge of international materials standards and pressure vessel and piping fabrication codes
• Broad working knowledge the principles and practices of Materials Engineering
• Coordination of project work within MET and with other engineering disciplines.
• English level: advanced (written and verbal).
LINK to apply: LINK
Please attach your CV in English.