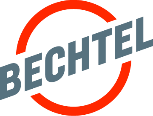 Mechanical Materials Handling Designer
Location: Brisbane, Qld
About Bechtel
Since 1898, we have helped customers complete more than 25,000 projects in 160 countries on all seven continents that have created jobs, grown economies, improved the resiliency of the world's infrastructure, increased access to energy, resources, and vital services, and made the world a safer, cleaner place.
Differentiated by the quality of our people and our relentless drive to deliver the most successful outcomes, we align our capabilities to our customers' objectives to create a lasting positive impact.
We serve the Infrastructure; Nuclear, Security & Environmental; Energy, and Mining & Metals markets. Our services span from initial planning and investment, through start-up and operations.
Core to Bechtel are our values – ethics, safety, quality, people, culture, relationships, innovation and sustainability, and our covenants – integrity, respect, collaboration, trust, and delivery. They are what we believe, what customers can expect, and how we deliver. For more information, please see our story at www.Bechtel.com.
The Role
An exciting opportunity currently exists for a Mechanical Designer to join Bechtel's Mining & Metals team working in Fortitude Valley, Brisbane.
We are open to hearing from suitably qualified individuals who may be seeking either staff or contract roles.
With a strong pipeline of projects ranging from front end development studies to full EPCM project execution now is truly the right time to join this innovative multi-discipline team and play a key role in driving success.
The role would involve working as part of a small, experienced team of professionals working on an international project (note: no travel is anticipated for this role.)
The mining and metals industry plays a crucial role in our society. Our industry is critical to electromobility, urbanisation, and food security through the supply of minerals and metals such as copper, lithium, rare earths, uranium, phosphates, iron, nickel and aluminium.
Come join us and enjoy working in a friendly, inclusive and professional work environment, where you will be genuinely thanked and appreciated for your contribution.
Key Responsibilities
Reporting directly to the Study Engineering Manager your major responsibilities will include:
Directly performs or administers work of designers. The work includes preparation of layouts, study drawings, detailed 2D and 3D design models and construction drawings.
Monitors and checks work for compliance with approved design standards to provide quality design, reliable/safe plant operation and construction economy.
Coordinates or makes jobsite visits, as required, to resolve problems and interpret drawings and documents.
Reviews or defines engineering scope changes, as required, for project management.
Works with Senior designers in other disciplines to coordinate overall design and technical requirements.
Ability to participate in and facilitate design review sessions, both internal and with the client.
Must be able to demonstrate a commitment to safety in design and adhere to applicable standards.
Endorses or prepares reports of work progress, as required, for project and discipline use.
Supports the creation of a work environment that fosters openness, trust, communication, teamwork, empowerment, innovation and satisfaction.
What we offer Employees
There are many reasons why choosing to join Bechtel is one of the best career decisions you will ever make:
Work with a talented and dedicated team that is committed to teamwork, diversity and inclusion.
Flexible working arrangements and attractive benefits.
Competitive salary package that includes private health cover for you and your family.
Work across a broad range of mineral commodities. Be a part of the world's energy transition.
Carry out projects from concept through to construction, commissioning and ramp-up. See the design become a reality.
Gain experience on mega-projects that are complex and strategically important.
Broaden your experience in engineering, procurement, contracts, construction and commissioning.
Opportunities to travel / relocate for national and international projects.

Be eligible to participate in the annual bonus program – based on company and personal performance.
About you
Demonstrated, solid experience in the development of materials handling plant designs.
Diploma in relevant engineering discipline or expert course in drafting, design and engineering practices.
Bulk materials handling experience essential.
Experience in the design of conveyors and layout development of transfer stations is essential.
Experience with briquetting, material drying units with either electrically powered heating elements, or operated on recovered waste heat would be well regarded.
Knowledge of industry and regulatory standards, design criteria, guides, procedures and codes that are relevant to the mechanical discipline.
Knowledge of technical responsibilities of other discipline teams associated with the total design effort.
Proven experience in engineering design tools such as SmartPlant 3D, MicroStation V8i and Connect, Inventor, AutoCAD, and Navisworks.
Comfortably able to work in a multi discipline / transglobal team.
Willingness to mentor junior or less experienced members of the team.
Skilled in oral and written communication.
Proficient organization and presentation skills.
Please note, current Right to Work in Australia without employer sponsorship is required for this role.
LINK to apply here