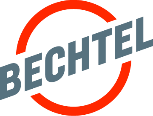 Location: Chile
Position Summary
Bechtel is seeking a Manager of Technology in Mining Engineering for the Mining & Metals team, based in Chile. The Manager of Technology in Mining Engineering will be part of the Copper Center of Excellence (CCoE) and will develop and lead Mining Engineering Studies, e.g., Mining Methodologies, Tradeoff studies, conceptual studies, technology optionality, project economics, and any other Studies up to PFS level. For later Studies such as an FS the Mining Engineer will form part of the project review team to provide technical guidance to the overall project. Also, the specialist is expected to take part in site visits, resolve complex operational problems applying specialized engineering, scientific principles, and applied technology. The Mining Engineer Specialist will participate and advice on new technology development and deployment. They will actively participate on conferences, technical group meetings and recognized venues that will contribute to and represent the CCoE. These actives will be both within Bechtel and externally at key industry events.
Basic Qualifications
The Manager of Technology in Mining Engineering shall be knowledgeable and/or experienced in:
Bachelor's degree in mining engineering from an accredited university
15+ years of work experience relevant to the industry mining sector for which the Copper Center of Excellence
5+ years working in an operating mine and facilities.
Thorough understanding of scientific engineering systems, calculations, applications and construction methods and materials, and engineering or scientific application of computers.
Applicants are expected to have 15 years or more of relevant experience in studies, projects, and operations specifically in gold and copper. He will have familiarity with the appliance of NI43-101 and S-K-1300 requirements. Understanding and knowledge of development of mine plans and its relation to the processing aspects.
Additional Qualifications
Thorough safety awareness in the development of open pit and underground mines
Understanding of industrial and regulatory standards and design criteria in the engineering or scientific discipline.
Knowledge of sector-related design and execution practices and cost influences involved.
High level of verbal and written communication skills.
Knowledge of NI-43-101 and S-K-1300
Knowledge of Stage Gates in the project development phases.
Strong customer contacts and engagement.
Familiarity with industry approaches to decarbonization.
Click HERE to apply
Spanish translation
Resumen del cargo
Bechtel está buscando un Gerente de Tecnología en Ingeniería de Minas para el equipo de Minería y Metales, con base en Chile. El cargo formará parte del Centro de Excelencia del Cobre (CCoE) y desarrollará y dirigirá Estudios de Ingeniería en minería, por ejemplo, Metodologías de Minería, estudios de Tradeoff, estudios conceptuales, opcionalidad tecnológica, economía de proyectos y cualquier otro estudio hasta el nivel de PFS. Para estudios posteriores, como un FS, el Gerente de Tecnología en Ingeniería de Minas formará parte del equipo de revisión del proyecto para brindar orientación técnica al proyecto en general. Asimismo, se espera que el especialista participe en visitas a terreno, resuelva problemas operativos complejos aplicando ingeniería especializada, principios científicos y tecnología aplicada. Este cargo participará y asesorará sobre el desarrollo y despliegue de nuevas tecnologías. También participará activamente en conferencias, reuniones de grupos técnicos y espacios reconocidos que contribuirán y representarán al CCoE. Estos activos estarán tanto dentro como fuera de Bechtel en eventos clave de la industria.
Requisitos básicos
El Gerente de Tecnología en Ingeniería de Minas deberá tener conocimientos y/o experiencia en:
Licenciatura en ingeniería de minas de una universidad acreditada
Más de 15 años de experiencia laboral relevante para el sector minero de la industria para el cual sirve el Centro de Excelencia del cobre.
Más de 5 años trabajando en una mina e instalaciones operativas.
Comprensión profunda de los sistemas de ingeniería científica, cálculos, aplicaciones y métodos y materiales de construcción, y la ingeniería o la aplicación científica de las computadoras.
Se espera que los solicitantes tengan 15 años o más de experiencia relevante en estudios, proyectos y operaciones específicamente en oro y cobre. Tendrá familiaridad con el dispositivo de los requisitos NI43-101 y S-K-1300. Comprensión y conocimiento del desarrollo de planes de mina y su relación con los aspectos de procesamiento.
Requisitos adicionales
Conciencia de seguridad completa en el desarrollo de minas a cielo abierto y subterráneas
Comprensión de estándares industriales y regulatorios y criterios de diseño en la ingeniería o disciplina científica.
Conocimiento de las prácticas de diseño y ejecución relacionadas con el sector y las influencias de los costos involucrados.
Alto nivel de habilidades de comunicación verbal y escrita.
Conocimiento de NI-43-101 y S-K-1300
Conocimiento de Stage Gates en las fases de desarrollo del proyecto.
Sólidos contactos y compromiso con los clientes.
Familiaridad con los enfoques de la industria para la descarbonización.
Click AQUÍ para postular