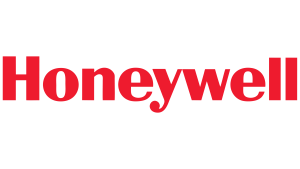 Job title: Advanced Application Engr
Country: Chile
Location: Santiago
Be part of a team that designs, develops, and integrates highly complex application functions within Honeywell PMT organization. Experienced Advanced Process Control (APC) engineer provides technical solutions focused on Model Based Predictive Control (MPC). Additionally, supervises and controls the execution of APC projects for mining and continuously shares technical knowledge with the project team. Quickly understand a new process and find a way to apply your experience in designing and implementing APC strategies for the process. The engineer could also work independently in the development of projects. In addition, she(he) shall have good soft and technical skills and might innovate in applying new process control technologies. This will enable her (him) to support current projects, new products, processes, standards, or operational plans within the organization's business strategies, with a direct impact on business unit/function overall results.
Key Responsibilities
Integration, training, and implementation of MPC Solutions
Verification and validation of APC solutions
Test news products or solutions
Simulation of APC strategy in laboratory
Definition and evaluation of requirements for the implementation of APC
APC customer service
Design of APC strategies
Software coding as a complement to the APC strategy
Writing summaries and project documents.

Supervise and control the execution of projects, meeting deadlines, budgets and quality goals.
YOU MUST HAVE
Bachelor's degree in Aerospace, Chemical, Systems, Electrical or Electronic Engineering with a specialty in process control.

Minimum 5 years of experience in APC for mining processes.
WE VALUE
Experience in implementing process control strategies (APC) in mining processes.
Experience in software development, especially Python or C #
Demonstrated ability to design and develop new technologies.
Diverse and global teamwork and collaboration, effective communicator with good soft skills.
Support the technical part of the proposals to address future business opportunities.
Develop and guide team members and engineers, both in technical matters and in the appropriate behavior with internal and external clients.
Intermediate or higher level of English
Knowledge of the portfolio of advanced control products on the market.
Availability to travel 50% of the time.
Health compatible with stay in mining operations.
Additional Information
Category: Engineering
Location: Avenida el Bosque Norte 500 Piso 8, Santiago, REGION METROPOLITANA 750-0007 CHL
LINK to apply here
Find more information about our career here
#Honeywell #FutureShaper #hiring