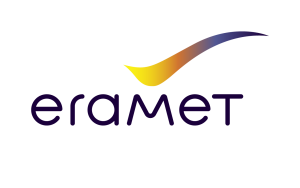 Legal Counsel
Location: Jakarta, ID
Contract type: Permanent
Main purpose of the position
Assisting the Eramet's Indonesian entities, projects and joint ventures on all legal aspects of their activities. Implementing group policies/procedures within the JVs, and supporting the project/subsidiary teams; support of the growth/exploration projects in Indonesia.
Scope of the position (key dimensions)
This position is supporting Eramet's activities in Indonesia, the position located in Jakarta, frequent trips to Halmahera;
This is a country position, implementing group policies/procedures within the JVs, including management of all in-house legal topics, and supporting the project/subsidiary teams; support projects with respect to permitting (to be defined in light of the permitting organisation).
Major challenges faced / points of complexity
• Evolving operational scope according to progress of projects => high degree of agility and adaptability;
• Interactions with the teams of PT Weda Bay Nickel, a company operated as a JV, the teams of IWIP, the industrial park company where PT WBN and Sonic Bay projects are hosted ;
• High degree of autonomy in work, ability to work under pressure, in a hurry and anticipation;
Major Responsibilities / outputs
• Provides legal advice and guidelines on all Eramet's business in Indonesia, especially on corporate, labour, environmental, mining and operations legal questions and issues, when necessary, in relation with external counsels
• Manages the corporate secretariat of Eramet's entities in Indonesia;
• Participates and reviews all documents related to the Governance of the local entities (Board documents, etc.) and maintain all related books, records and logs;
• Prepares memos on and early drafts of legal documents
• Participates in drafting and negotiating any type of local contracts at the different stages of Eramet's Indonesian projects (purchase, service, offtake, purchase or lease of land etc.)
• Implement, in coordination with the contract management team, the group contract templates for all local business activities controlled by Eramet (purchasing, selling, labour, services, etc.) and monitors and validates those local agreements that deviate from the templates. Keeps a contract log and files all contracts for the record;
• Supports the Indonesia Ethic & Compliance Officer in managing legal, governance and compliance risks of Eramet's Indonesian entities and projects ;
• Ensures the appropriate level of legal risk coverage (insurance, action plans, etc.)
• Assists, in liaison with Eramet's Environmental and permitting Lawyer, the Environment and Permitting Manager and the Public Affairs Manager in monitoring the permitting of Eramet's Indonesian operations, as well as in the establishment of agreements with the local authorities;
• Manages any litigation or dispute resolution process
• Has strong interfaces with Group's Legal Department, Ethics and Compliance Department, as well as Procurement and Business Development team.
Required qualifications and experience
• Bachelor degree/Master of Law/Doctor of Law from Law or equivalent in Indonesia and abroad;
• Minimum 8 to 10 years solid experience in the related business industry, including significant experience abroad in multinational company (ability to act in multicultural organization);
• Indonesian native speaker, Fluent English spoken and written communication skill, mandarin is a plus;
• Expert in drafting and negotiating legal documents in English and Bahasa Indonesia;
• Experience in dialogue with ESDM a plus (idem with KLHK or other relevant mining industry ministries);
• Project experiences / ability to work in project mode;
• Organized and responsive, able to anticipate requests;
• Autonomous, pragmatic and rigorous;
• Great interpersonal skills
Apply here