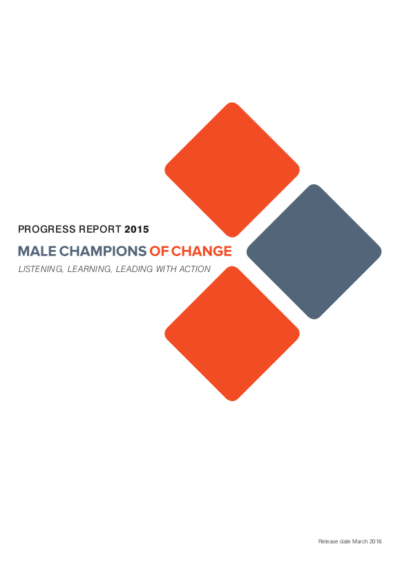 The Male Champions of Change (MCC) collaboration aims to achieve a significant and sustainable increase in the representation of women in leadership. Our founding group comprises 30 CEOs, department heads and non-executive directors from across business and federal government. Elizabeth Broderick is our convenor.

Our action plan, established in 2012, has four themes: stepping up as leaders, creating accountability, disrupting the status quo and dismantling barriers for carers. Together, these interconnected elements continue to guide our work. We are pleased to note an increasing recognition of the value of these themes among corporates and institutions.

As we did last year, our report summarises our results, progress and insights gained from the program of work we first shared in November 2013.