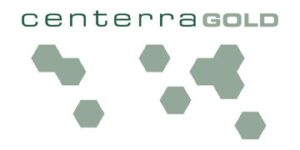 Position: Controller 
Location: Corporate Office (Toronto, Ontario, Canada)
GENERAL ACCOUNTABILITY AND SUMMARY
The Controller is responsible for managing and maintaining the processes related to all aspects of financial management, including corporate accounting, consolidation of global results, management reporting, regulatory and financial reporting, including financial statements and the companies MD&A, as well as financial risk management and the development of accounting policies and internal control policies and procedures. The Controller's responsibilities will also include business management of our ERP solution.
The ideal candidate is knowledgeable in IFRS, US and Canadian regulatory environments, including the development of control environments, to meet those regulatory environments.  Leadership, Oral and written communication, and a desire for continuous improvement are key for a successful candidate.
The Controller is responsible for six individuals, mainly professionals, at Centerra's corporate office in Toronto. The annual budget for the Controllers department is roughly $2 million and includes the management of the company's dealings with its auditors, KPMG.
This position reports to the Vice President, Finance & Capital Projects
This position has two direct reports:
– Manager, Financial Reporting
– Global ERP Program Director
Internal:
Regular interface with all levels of management and with functional staff at the operating units and corporate offices.
External:
External auditors
External consultants
Securities regulators
Plan and direct the preparation of Centerra's consolidated financial statements in accordance with the generally accepted accounting principles prescribed by the regulatory authorities in the jurisdictions in which Centerra files its financial disclosures. Ensure compliance with the reporting standards and procedures mandated by the regulators.
The incumbent is required to compile and direct the preparation of the MD&A ensuring completeness, accuracy and quality of the disclosures.  Assists with the preparation and finalization of the company's other continuous disclosure documents such as press release, AIF, sustainability report and circular.
Responsible for directing the development, implementation and maintenance of the financial reporting systems in such a manner to ensure that they effectively meet the needs across the company. This primarily involves the coordination and inter-relationship of financial systems across Centerra's various sites and the method in which this data is centrally compiled in the corporate financial system.
The incumbent is responsible for accuracy of the accounting records that are used for financial statement preparation. This responsibility also requires that the incumbent ensure that all necessary internal controls are in place for the purposes of maintaining data integrity and complying with the regulatory requirements consistent with Sarbanes-Oxley in the US.
Develops and implements a comprehensive system of financial reports and statements to provide senior management with information concerning operating and financial results for each segment of the company. Compares financial performance with budget, plans and standards.  Reports, analyzes and interprets the company's consolidated financial results.  Reports any significant trends and variations and prepares a written analysis of variances.
Responsible for the development of accounting policies and process standards, as well as accounting interpretaion of complex accounting issues.
Provides assistance with mergers and acquisition activities and support work with due diligence requirements.
Strong, technical proficiency with International Accounting Standards (IFRS)
Strong written and verbal communication skills is essential in presenting the financial results and interacting at all levels of management.
Strong leadership, managerial and interpersonal skills and ability to promote teamwork within the accounting team at corporate and across the accounting groups at Centerra's various sites.
Proven analytical skills that can quickly assess and resolve complex accounting and operational issues.
Experienced in process mapping, policy and process development, as well as change management.
Experienced in using advance consolidation and reporting tools, ex. Oracle FCCS and Reporting, and advanced knowledge of Excel spreadsheets and Power point presentations.
EXPERIENCE, QUALIFICATIONS & EDUCATION
10 years related work experience, at a similar level with mining industry and international experience (US regulatory experience preferred)
University bachelors degree required (Business/Accounting)
CPA designation required
Continuing education in the areas of financial reporting, personnel management, project management is an on-going requirement.
The position is based in Toronto's Corporate Office, where there is no or very limited exposure to physical risks.
If you are looking for an exciting opportunity and to build a career in an innovative and dynamic organization, submit your resume by clicking on Apply Now below.
We thank all applicants for their interest. However, only candidates selected for an interview will be contacted. Centerra Gold is an equal opportunity employer.
Centerra Gold values the diversity of the people it hires and serves. Diversity at our company means fostering a workplace in which individual differences are recognized, appreciated, respected and responded to in ways that fully develop and utilize each person's talents and strengths.
Interested applicants may apply through Centerra Gold's website at  https://www.centerragold.com/careers. We sincerely thank all applicants for their interest, however only those selected for an interview will be contacted.