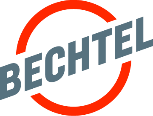 Supervisora de Ingeniería Hidráulica | Hydraulics EGS
Español
Ubicación: Chile
Resumen del puesto
Buscamos una Supervisora de Ingeniería Hidráulica para el equipo de Minería y Metales, con base en Santiago, Chile. El propósito de este cargo es tener las actividades asignadas dentro de la disciplina de ingeniería hidrológica e hidráulica en uno o más proyectos del negocio de Minería y Metales. Aplica amplios conocimientos de principios y prácticas de ingeniería de proyectos en la preparación de cálculos, análisis e informes de ingeniería de esta especialidad. Toma decisiones relativas a problemas de la disciplina hidráulica en los proyectos. Representa a la disciplina hidráulica ante el cliente para resolver cuestiones técnicas.
Principales Funciones
Como Supervisora de Ingeniería Hidráulica serás principalmente responsable de:
Planificar, desarrollar, coordinar y revisar el trabajo de ingeniería dentro de la disciplina hidráulica en el proyecto.
Coordinar e interactuar, según se le indique, con el trabajo técnico diario de ingenieros/as, científicos/as, especialistas, diseñadores/as y proyectistas de la disciplina.
Comunicar cuestiones técnicas complejas y recomendar soluciones a la alta dirección.
Facilitar los debates técnicos con terceros (clientes, proveedores, reguladores).
Preparar o supervisar la preparación de las estimaciones de la disciplina y el plan de trabajo de acuerdo con el alcance, el calendario y el presupuesto del proyecto, y gestiona la aplicación y el rendimiento en consecuencia.
Utilizar los Procedimientos del Departamento de Ingeniería (EDP), las guías de diseño de Bechtel, los Programa de Aplicación Estándar de Bechtel (BSAP) apropiados para desarrollar las prácticas técnicas y administrativas dentro del proyecto.
Coordinar con los/las representantes del cliente, según se delegue, la obtención de aprobación de las fases del trabajo.
Revisar y aprobar dibujos y cálculos clave de ingeniería y resúmenes de ofertas.
Coordinar el trabajo de ingeniería asignado con otros grupos de proyecto.
Promueve la creación de un entorno de trabajo, apoyado por el liderazgo, que fomenta la apertura, la confianza, la comunicación, el trabajo en equipo, la capacitación, la innovación y la satisfacción.
Qué esperamos de ti
Para el puesto de Supervisora de Ingeniería Hidráulica esperamos que cuentes con los siguientes conocimientos y/o experiencia en:
Cualificaciones básicas (Requisitos)
Título en Ingeniería civil por una escuela superior o universidad acreditada, con especialización en ingeniería hidrológica e hidráulica.
Un mínimo de 15 años, 13 años (con máster) u 11 años (con doctorado) de experiencia relevante en la especialidad de ingeniería hidráulica.
Experiencia específica y demostrada en la industria minera e infraestructura.
Amplia experiencia laboral progresiva en ingeniería de diseño, ciencia u otros tipos de ingeniería relevantes como puesta en marcha de sistemas, ingeniería de campo u operación de plantas en grandes instalaciones industriales, servicios públicos, plantas de proceso o empresas de ingeniería/construcción.
Idiomas inglés y español fluidos.
Cualificaciones adicionales (Deseables)
Conocimiento de sistemas, cálculos, equipos, aplicaciones de métodos, disposición de plantas, materiales y programas informáticos para la preparación de análisis y desarrollo de entregables de proyectos dentro de la disciplina hidráulica.
Conocimiento y comprensión de las cuestiones técnicas y de costos relacionadas con la selección de características de diseño dentro de la disciplina.
Conocimiento de los métodos de planificación y control de trabajos de ingeniería.
Conocimiento de los precedentes en la disciplina y de los principios y prácticas de disciplinas afines.
Conocimiento de las prácticas de construcción relacionadas y de los aspectos económicos implicados.
Amplios conocimientos de los códigos y normas industriales y reglamentarios, y de los criterios de diseño pertinentes para la disciplina hidráulica.
Link de postulación: LINK
English
Location: Chile
Position Summary
We are seeking a Hydraulics EGS (Engineering Group Supervisor) for the Mining and Metals team, based in Santiago, Chile. The purpose of this role is to have assigned activities within the hydrologic and hydraulic engineering discipline in one or more projects under the Mining and Metals business. Applies broad knowledge of engineering principles and practices to project engineering in the preparation of engineering calculations, analyses, and reports. Makes decisions concerning problems within the hydraulic discipline on the project. Represents the hydraulic discipline with the client as directed to resolve technical questions.
Essential Job Functions
As a Hydraulics EGS you will be primarily responsible for:
Plans, develops, coordinates and reviews engineering work within the hydraulic engineering discipline on projects of medium size and complexity or assignments in support of a global business unit.
Coordinates and interfaces as directed with the day-to-day technical work of discipline engineers, scientists, specialists, designers and drafters.
Communicates complex technical issues and recommends solutions to upper management.
Facilitates technical discussions with third parties (client, suppliers, regulators).
Prepares or oversees the preparation of discipline estimates and work plan in accordance with project scope, schedule and budget, and manages implementation and performance accordingly.
Develops Engineering Department Procedures (EDPs), Bechtel design guides, appropriate Bechtel Standard Application Program (BSAPs) and administrative practices.
Coordinates with client representatives as delegated to obtain approval on phases of work.
Reviews and approves key engineering drawings and calculations and bid summaries.
Coordinates assigned engineering work with other project groups.
Mentors engineers, scientists, designers and drafters by providing appropriate on-the-job training for their professional development.
Promotes the creation of a work environment, supported by leadership, which fosters openness, trust, communication, teamwork, empowerment, innovation, and satisfaction.
What We Need From You
We expect from the successful candidate of the Hydraulics EGS position to have the following knowledge and/or experience in:
Basic Qualifications (Required)
A recognized degree in civil engineering from an accredited college or university, with specialization in hydrologic and hydraulic engineering.
A minimum of 15 years, 13 years (with MS degree) or 11 years (with PhD degree) of relevant experience in the hydraulic engineering specialty.
Specific and proven experience in the mining industry.
Broad progressive work experience in design engineering, science or other relevant types of engineering such as systems startup, field engineering or plant operation in large industrial facilities, utilities, process plants, or engineering/construction firms.
Fluent in Spanish and English languages.
Additional Qualifications (Preferred)
Knowledge of systems, calculations, equipment, applications of methods, plant layout, materials, and computer programs for preparation of analyses and development of project deliverables within the hydraulic engineering discipline.
Knowledge and understanding of technical and cost issues related to selection of design features within the discipline.
Knowledge of engineering work planning and control methods.
Knowledge of precedents in the discipline and of principles and practices of related disciplines.
Knowledge of related construction practices and the economics involved.
Broad knowledge of industry/regulatory codes and standards, and design criteria pertinent to the particular discipline.
LINK to apply: LINK