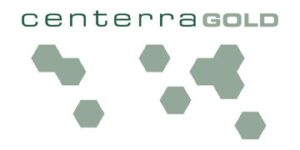 Job Role: Trade, HVAC Technician
Location: Mount Milligan Mine, BC. Canada
Closes on May 27
Summary
Reporting to the Mill Electrical & Instrumentation Supervisor, the HVAC Technician will be responsible for various maintenance activities common to a surface hard rock mining and milling operation and the associated mining and support equipment.
Responsibilities
• HVAC system operation, installation techniques and refrigerant handling
• Refrigeration system faultfinding
• Electrical faultfinding of refrigeration and air conditioning equipment
• Repair and maintenance of heating, air conditioning and ventilation systems
• Actively participate in various safety activities
• Perform Preventative Maintenance inspections
• Repair equipment in the field or shop
• Actively participate in continuous improvement initiatives
• Clearly write reports detailing work performed and problems found…
• Performs any other responsibilities related to the HVAC Technician role as required or as assigned by the department head.
Education & Experience
• Must have HVAC certification
• 3+ years' experience in mining or industrial preferred
• Must have own hand tools (wrenches, pliers and screwdrivers etc.), specialty tools such as gauges and compressors will be bought and supplied by company
• Ability to lift 50 pounds
• Possess a valid driver's license and have access to personal transportation.
Knowledge, Skills, and Abilities
• Proven safety and attendance record
• Basic knowledge of Microsoft Office products specifically Word, Excel and Outlook
• Excellent written and verbal communication skills
• Willingness to work in adverse conditions
• Self-motivated, team player with a positive attitude and the ability to work with minimal supervision
• Required to meet pre-employment testing requirements.

Working Conditions
• Work involves a camp-based role at the Mount Milligan Mine site with a set work schedule on a 7/7 work rotation, Tuesday to Monday, 12 hours per day.
• Occasional exposure to hazardous environments with the requirement of wearing Personal Protective Equipment (PPE).
• The Company is committed to high quality safety, environmental and continuous improvement practices and applicants should be able to demonstrate shared values in these areas.
• Mount Milligan is a safety-sensitive environment and promotes a drug & alcohol-free workplace and has adopted a ZERO – TOLERANCE policy, with respect to alcohol or unauthorized drugs/paraphernalia on site
• The employee is expected to stay at the mine site, while on rotation
• Bus transportation to and from site is provided free of charge from several locations within the region
Centerra Gold values the diversity of the people it hires and serves. Diversity at our company means fostering a workplace in which individual differences are recognized, appreciated, respected and responded to in ways that fully develop and utilize each person's talents and strengths.
Interested applicants may apply too through Centerra Gold's website at  https://www.centerragold.com/careers. We sincerely thank all applicants for their interest, however only those selected for an interview will be contacted.