WIMSA invites you to attend an event: Shining a light on Imposter Syndrome
Imposter Syndrome is a feeling felt by individuals, who believe they are a fraud, not deserving of their achievements. Sufferers are convinced that their success is a result of chance, and not because of their ability or hard work. They don't believe that they are deserving of or qualified for the success being attributed to them.
Presented by:  Matjatji Mothapo | Director | Transformed Lives Coaching Institute
Date:  Thursday 3 June 2021 | 6:30pm – 8:00pm
Location:  Zoom Online
Registration:  Please click on the link below to register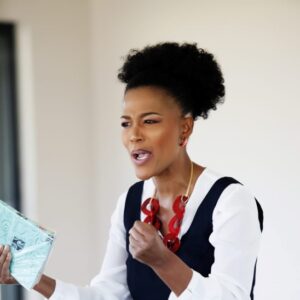 MATJATJI MOTHAPO
Director | Transformed Lives Coaching Institute

Internationally Certified and Accredited
Transformation Life Coach
Having gone through the same transformation process herself she has been trained to help others become masters of their own lives by getting rid of mental and emotional baggage & negative belief systems that are unconsciously sabotaging them in life.
Neurolinguistic Programming Practitioner
Trained on how the mind works, and how to effectively communicate with other people.
Negative Emotional Therapy Practitioner
help people release negative emotional charges from past events ,gain control of their emotions and increase their emotional intelligence levels.
Master Coach trained ( awaiting certification)
Member of International Coaching Register
Currently studying towards:
– Social Entrepreneurship course @ LORA center for Innovation and Entrepreneurship
– Neuroscience in Coaching course @ University of Pretoria
She is also a qualified Geneticist from the University of Pretoria and has been in the pharmaceutical industry for over 10 years