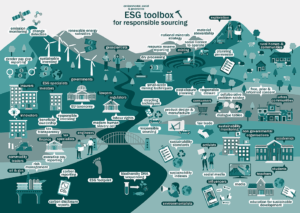 This is a free conference coming up next week at which Ludivine Wouters, one of our IWiM Directors, will speak
Achieving gender equality and significantly improving diversity & inclusion are important aspects of the transformation of mining to meet global ESG expectations.
Join the Responsible Raw Materials 'ESG Toolbox' online Conference from 10 to 14 May, to discuss practical and effective options to embed Sustainability and ESG (Environment, Social, Governance) across the minerals and materials value chain.
The conference is free to attend and will bring together experts and leaders, sharing tools, tips and techniques to explore for, extract, process, sell and reuse raw materials in the most responsible ways possible.
Visit  https://www.responsiblerawmaterials.com/esgtoolbox-conference-may21  for details and to register.