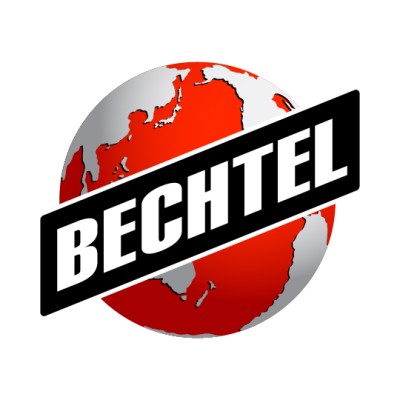 Location: Jabiru, NT
Project Overview
Are you looking to make your mark with a world class,
high-impact project?
Keen to join an experienced and highly respected team?
Want to contribute to significant environmental and cultural heritage values?
Then the Energy Resources of Australia (ERA) Ranger rehabilitation project is what you're looking for!
After more than 35 years' operating as a successful uranium mine, the Ranger Project is entering its rehabilitation stage and offers an exciting opportunity for you to make a positive impact on the environment.
ERA has engaged the global engineering firm, Bechtel, to support ERA as Delivery Partner for ongoing study work.
Bechtel will be working alongside ERA and major stakeholder Rio Tinto to restore the land to the status of its surrounding World Heritage listed Kakadu National Park. A collaborative project, this project will be developed in consultation with the Mirarr Traditional Owners and will benefit the Jabiru community.
Located 8 km east of Jabiru and 260 km south-east of Darwin, the Ranger Project will lead the way in the fast-growing area of mining closures.
This is your opportunity to join an established team, develop as a professional, and work in partnership with our client – contributing to a long-term commitment to people, communities and the environment.
**Please note a formal offer to the successful candidate of this site-based FIFO (fly in fly out) position will be contingent upon passing a stringent medical examination.
Interested to learn more? Visit: Energy Resources of Australia Ltd (riotinto.com); Energy Resources of Australia
Bechtel Overview
Since 1898, we have helped customers complete more than 25,000 projects in 160 countries on all seven continents that have created jobs, grown economies, improved the resiliency of the world's infrastructure, increased access to energy, resources, and vital services, and made the world a safer, cleaner place.
Differentiated by the quality of our people and our relentless drive to deliver the most successful outcomes, we align our capabilities to our customers' objectives to create a lasting positive impact.
We serve the Mining & Metals; Infrastructure; Nuclear, Security & Environmental; and Energy markets. Our services span from initial planning and investment, through start-up and operations. Core to Bechtel are our values –ethics, safety, quality, people, culture, relationships, innovation and sustainability, and our covenants –integrity, respect, collaboration, trust, and delivery. They are what we believe, what customers can expect, and how we deliver.
Bechtel is seeking an experienced ES&H Manager who thrives in a fast-paced environment, executing deliverables that are integral to executing large-scale facilities.
Position Summary
As our Project ES&H (Environment Safety and Health) Manager for the ERA Ranger Rehabilitation Project, you will lead a high-performing ES&H project team and engage the project leadership team to actively participate in the ES&H program to achieve a positive culture. You will have overall responsibility for project ES&H execution, ensuring project is adhering to contract requirements, standards of quality, and to customer and Bechtel ES&H performance expectations. You will be responsible for leading the development and implementation of the ES&H programme, including medical & industrial hygiene, policies, strategies, procedures and plans that are critical to the success of the project. This role will be based on site at the Ranger Mine jobsite offices where you will be assigned on a fly in/fly out roster (2 weeks on, 1 week off) flying to and from Darwin – with a drive to the Jabiru work site – where camp accommodation is provided.
Job Dimensions
Receives technical and administrative supervision from the global business unit (GBU) ES&H Manager. Receives supervision and work assignments from the Project Manager or Site Construction Manager
Directly supervises other health and safety personnel assigned to the project.
Provides technical oversight and direction to vendors and/or contractors/subcontractors. May also supervise contract ES&H personnel.
Maintains relationships with internal organizations, customers, and contractor/subcontractor representatives to coordinate technical/scientific issues, new technologies, and integration of ES&H functional
responsibilities into project design specifications, construction plans and schedules, and subcontractor bid packages.
Maintains contact, as appropriate, with government regulatory and resource agencies to obtain current information on new regulations, program initiatives, and technical requirements and standards as they apply to the project.
Maintains frequent communications with representatives of Bechtel or client insurance brokers/carriers to obtain and exchange information on claims and the loss prevention program.
Maintains contact with other environmental, safety and/or health personnel to keep informed of changing requirements and to provide technical assistance as needed.
Maintains contact with customers and contractors/subcontractors to exchange information on ES&H issues, technical information, and new
technologies.
About the role
Develops and manages the ES&H programme in accordance with established policies, systems, processes, procedures and methods, client and relevant requirements and regulations.
Directs and provides functional leadership of: construction safety, occupational health and wellbeing, training/competence, compliance/inspection, risk reduction, culture/behavioural and improvement activities across the Project.
Develops and manages Stop Work, Fair Culture, Consequence Management and Positive recognition policies and activities across the Project.
Leads a team and coordinate with the GBU ESH Manager in recruitment, policy administration, compensation administration, and employee development.
Ensures that technical requirements are properly interpreted and applied into the ES&H execution plan and procedures.
Ensures that ES&H requirements are incorporated into all processes and procedures across the Project, including Human Resources, Supply Chain, Engineering, and Construction.
Ensures the ES&H compliance and inspections of project construction activities are conducted to meet contract commitments, and project level policies, procedures and plans.
Ensures the occupational health and wellbeing procedures, including camp/welfare facilities, immunizations, rescue, emergency transportation, and evacuation are compliant with local, international finance requirements and company standards.
Ensures relevant NT/Australian, client and Bechtel ES&H standards are integrated into projects and facilities policies, processes and procedures.
Advertises the project specific ES&H policies, systems, processes, procedures and methods with stakeholders including client representative and Contractors/Subcontractors.
Manages project accident/incident investigations, document control and notifications (on and off project).
Participates, as directed by the GBU ESH Manager and Legal and Risk Management, at hearings or litigations involving recent or past injuries, accidents or work-related illnesses that occurred on projects/facilities.
Coordinates inspection tours of regulatory compliance officers who are auditing the project/facility for compliance with government ES&H requirements.
Accompanies the compliance officer(s) during the audit; ensures that all inspection reports are prepared and retained for legal defense should litigation result.
Provides technical assistance and supervisory direction to other environmental, safety and/or health project personnel.
Provide assistance to project and construction management in implementing and complying with project HSE requirements and in addressing HSE issues as they arise during project execution.
Provide technical assistance to other project-assigned functional leads (e.g., engineering, subcontracts, procurement, project controls) with regards to compliance with project-specific HSE requirements.
Directly supervise HSE personnel assigned to the project.
What you bring
Bachelor's degree in a related field from an accredited college/university and 15 years' experience or extensive work experience in leadership roles in the construction industry and/or large-scale Bechtel
projects.
Extensive and demonstrated experience in leading and managing all aspects of ES&H on a major project.
Extensive and demonstrated experience construction safety, occupational health, behavioral safety and accident investigation.
Demonstrated experience in managing and/or providing technical oversight of ES&H requirements for contractors/subcontractors or consultants during construction.
Experience of national ES&H laws/regulations and regulatory/resource agencies permitting processes and responsibilities, industry standards for ES&H compliance, and best management practices for
minimizing potential ES&H impacts during project execution.
Experience in managing ES&H training and competence for a workforce.
Extensive knowledge of engineering and construction systems, methods and work processes.
Broad knowledge of construction planning, estimating, procedures, and execution.
Knowledge of Bechtel's organizational structure, functions, and administrative procedures.
Knowledge of construction environmental issues, e.g., hazardous materials, waste management, erosion and sediment control methods, and restoration techniques.
Experience in supervising all aspects of HSE on projects.
Advanced written and oral communication skills.
Advanced proficiency in MS Office
Demonstrated experience in managing health and safety programs, budgets and staff in office and field environments (e.g., construction execution and/or operating facilities)
Must have the right to work in Australia without sponsorship.
Click HERE to apply