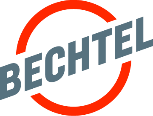 Location: Brisbane
Project Summary:
Are you looking to make your mark with a world class, high-impact project?
Keen to join an experienced and highly respected team?
Want to contribute to significant environmental and cultural heritage values?
Then the Energy Resources of Australia (ERA) Ranger rehabilitation project is what you're looking for!
After more than 35 years operating as a successful uranium mine, the Ranger Project is entering its rehabilitation stage and offers an exciting opportunity for you to make a positive impact on the environment.
ERA has engaged the global engineering firm, Bechtel, to support ERA as Delivery Partner for ongoing study work.
Bechtel will be working alongside ERA and major stakeholder Rio Tinto to restore the land to the status of its surrounding World Heritage listed Kakadu National Park.  A collaborative project, this project will be developed in consultation with the Mirarr Traditional Owners and will benefit the Jabiru community.
Located 8 km east of Jabiru and 260 km south-east of Darwin, the Ranger Project will lead the way in the fast-growing area of mining closures.
This is your opportunity to join an established team, develop as a professional, and work in partnership with our client – contributing to a long-term commitment to people, communities and the environment.
Please note a formal offer to the successful candidate of this site-based FIFO (fly in fly out) position will be contingent upon passing a stringent medical examination.
Interested to learn more? Visit: Energy Resources of Australia Ltd (www.riotinto.com);  Energy Resources of Australia (www.energyres.com.au)
Position Summary
As our Project ESH (Environment Safety and Health) Advisor you will be responsible for providing ESH advice and facilitating, promoting and coordinating activities related to ensuring the health and safety of all project participants is maintained for the duration of the ERA Ranger Rehabilitation Project.
You will champion ESH on site and continuously contribute to a positive safety culture – leading by example, coaching personnel and providing timely advice and support as required for the entire project workforce.
This role will be based on site at the Ranger Mine jobsite offices where you will be assigned on a fly in/fly out roster (2 weeks on, 1 week off) flying to and from Darwin – with a drive to the Jabiru work site – where camp accommodation is provided.
Key Responsibilities (include but are not limited to)
Provide technical support for site ESH assessments and project risk assessments including – Level 2 Risk Assessments, Job Hazards Analysis (JHA), review scopes of work for site ESH requirements
Contribute to readiness with timely notifications and actively participating in project 30/60/90-day planning
Contribute & coach improvement of HSE processes and procedures
Support the implementation of the Contractor HSE plan and ensure alignment in accordance with established polices, systems, processes, procedures and methods and regulations.
Participate in meetings with customers, project team members, and contractors/subcontractors to advise of project-specific mitigation plan, training program, and technical reports
Stop work in dangerous situations or conditions having imminent adverse ESH impact (i.e. person, plant & or equipment)
Assist in data collection and interpretation on project accident investigations; documents factors contributing to an incident and prepares required reports
Support inspection tours, audits of the project/facility for compliance with project ES&H requirements
Conduct fatigue assessments for the project workforce
Develop cross-training for personnel in professional or discipline-specific skills, techniques, and procedures
Support timely intervention of medical/first aid treatment and ensure contractors have effective stay at work programs for injured workers including alternate work duties.
Contribute to the project ESH orientation and training of project manual/non-manual personnel
Ensure contractor compliance in the implementation of environmental compliance inspections conducted to monitor compliance with environmental requirements including daily inspections and waste forecast and waste disposal
Validate effectiveness of COVID19 controls in work areas
Interpret applicable HSE standards and supervises implementation into work design and delivery
Complete timely report of contractor HSE performance as per project reporting requirements
Execute other HSE duties as assigned by supervisor, Site Manager, Project HSE Manager, or designated GBU ES&H management.
What we offer
There are many reasons why choosing to join Bechtel is one of the best career decisions you will ever make. In addition to working with talented, dedicated people and having the opportunity to play an integral role in stimulating and rewarding local and international projects, Bechtel is committed to offering employees the benefits and resources to live healthy lives.
With a competitive salary package and annual discretionary performance bonus scheme in place, employee wellbeing is also at the centre of our business – promoted through private health cover and includes access to specialist medical advice ('Best Doctors') and a leading employee assistance program.
We are serious about setting you up for success from the very beginning. Experience an established online onboarding process, gain access to learning and development opportunities via the Bechtel University and participate in our Talent Management and Reward and Recognition programs.
Qualifications and Skills
Formal qualifications in environmental and/or safety engineering, process safety, health or related discipline.
Demonstrated experience in construction or mining in a safety role with some experience in supervising small teams.
Working and applied knowledge of HSE sciences/engineering systems, principles, and methodologies.
Knowledge of and experience working within an Australian legislation context (e.g. interpreting and providing advice based on relevant OHS Acts & Regulations).
Knowledge of permitting processes and responsibilities, Industry standards for HSE compliance, and best management practices for minimising HSE impacts during project execution.
Knowledge of engineering and construction systems, methods and work processes, construction planning, estimating, procedures, and execution.
Exposure to project closure or rehabilitation projects preferred.
Offers of employment will be conditional upon successful completion of a medical examination (including but not limited to a functional exam and drug and alcohol testing).
Please note, Right to Work in Australia without employer sponsorship is required for this role. 
Click HERE to apply