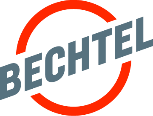 ESPAÑOL
Chief de Medio Ambiente
Ubicación: Santiago, Chile
Resumen del puesto
Buscamos un/a Jefe/a de Medio Ambiente y Permisos para el equipo de Minería y Metales, con base en Chile. El propósito de este cargo es Reportar al/la Gerente/a de Ingeniería de M&M, responsable de la integración de los aspectos y requisitos ambientales en las propuestas, planificación, permisos y autorizaciones regulatorias, diseño y construcción de los proyectos de Bechtel. El puesto tiene la responsabilidad técnica y administrativa de interpretar requisitos complejos, formular entregables y mantener contacto con las agencias reguladoras (según se requiera) durante todas las fases del proyecto, desde la definición hasta la ejecución.
Principales Funciones
Como Chief de Medio Ambiente serás principalmente responsable de:
Impulsar la excelencia técnica y la innovación, evaluando, seleccionando, aplicando y adaptando técnicas, procedimientos, herramientas, normas y criterios de ingeniería.
Supervisar las funciones del proyecto, dirigir las revisiones técnicas y del proyecto y dotar al personal de las competencias adecuadas.
Proporcionar un liderazgo sólido y activo en la contratación, formación, desarrollo de personal y evaluación del rendimiento.
Apoyar a los clientes en la gestión de solicitudes y renovación de permisos para garantizar que todos los permisos cumplen los requisitos normativos.
Desarrollar y aplicar planes de gestión medioambiental para minimizar el impacto medioambiental y garantizar el cumplimiento de las leyes y normativas aplicables.
Comprender las políticas y los programas de sostenibilidad, medio ambiente y comunidad del cliente, y garantizar que los planes medioambientales de los proyectos específicos sean conformes.
Trabajar en estrecha colaboración con los equipos internos, los clientes y los organismos reguladores para garantizar la presentación puntual y precisa de información técnica, informes y solicitudes.
Proporcionar apoyo técnico y orientación a los equipos de proyecto sobre cuestiones medioambientales y de permisos, estableciendo limitaciones, requisitos y contenidos entregables claros.
Facilitar el programa de aprobaciones reglamentarias, incluidas las solicitudes de permisos, la adquisición, los registros de aprobaciones, la matriz de cumplimiento reglamentario/medioambiental, la matriz de permisos, aplicada al país en el que se ha desarrollado el proyecto.
Apoyar el desarrollo de documentos técnicos (por ejemplo, plan de permisos, plan de sostenibilidad, subplanes de mitigación de aspectos).
Integrar los requisitos medioambientales y normativos en los documentos de planificación, criterios de diseño, planes de construcción y operativos, calendarios, programas de formación y documentos de subcontratación.
Trabajar con los/las jefes/as funcionales del proyecto (por ejemplo, ingeniería, construcción, puesta en marcha y arranque, contratos, adquisiciones, controles del proyecto) en la integración y el tratamiento de los requisitos medioambientales en sus paquetes de trabajo, ejecutando actividades y productos sobre el terreno.
Proporcionar orientación técnica sobre medidas de mitigación medioambiental, controles de resistencia y sostenibilidad (incluida la descarbonización, el análisis del ciclo de vida, la biodiversidad, el contenido local y la participación de la comunidad).
Coordinar con el/la Gerente/a de Medio Ambiente y Sostenibilidad de la Unidad de Negocios Global (GBU) la implementación de las iniciativas de sostenibilidad de Bechtel M&M.
Participar en reuniones con clientes, gerentes/as de proyecto y jefes/as de departamento, y contratistas/subcontratistas para asesorar sobre cualquier requisito, necesidad, acción o problema ambiental y de permisos que pueda afectar el diseño, el cronograma y el costo del proyecto.
Llevar a cabo evaluaciones/inspecciones de conformidad para evaluar la eficacia del rendimiento medioambiental en los proyectos regionales.
Apoyar al personal de medio ambiente y sostenibilidad asignado al proyecto y la ejecución del programa de ES&H del proyecto.
Reclutar, entrevistar y recomendar la contratación, incluido el establecimiento del grado y la clasificación de los candidatos de nivel inicial y con experiencia profesional. Realizar estas tareas según sea necesario para disminuir las carencias de personal a corto y largo plazo, o para reforzar las habilidades disciplinarias en áreas específicas.
Proporcionar asesoramiento profesional y tutoría al personal de disciplina.
Preparar la planificación de la dotación de personal para satisfacer las necesidades de ejecución de proyectos en toda la Unidad de Negocio de M&M.
Ayudar en la formación funcional, establecer las necesidades de formación específicas de la disciplina y supervisar la ejecución de las formaciones para impulsar iniciativas funcionales y garantizar la innovación y la excelencia técnica en toda la disciplina y los proyectos.
Revisar y aprobar las estimaciones específicas de la disciplina desarrolladas en Desarrollo Empresarial, tanto para las horas de trabajo como para las partes técnicas del ámbito de la disciplina en las propuestas.
Revisar y actualizar los procedimientos de la disciplina E&P para recoger las lecciones aprendidas y los avances en los procesos de trabajo.
Completar la planificación de la compensación total, las evaluaciones del rendimiento y la planificación de la carrera profesional.
Promover la creación de un entorno de trabajo, apoyado por el liderazgo, que fomente la apertura, la confianza, la comunicación, el trabajo en equipo, la capacitación, la innovación y la satisfacción.
Ser un/a líder en sociedades técnicas y profesionales externas y formar parte de comités de códigos técnicos.
Qué esperamos de ti
Para el puesto de Chief de Medio Ambiente y Permisos esperamos que cuentes con los siguientes conocimientos y/o experiencia en:
Cualificaciones básicas (Requisitos)
Licenciatura o grado superior en ciencias (biología, ecología, geología, recursos naturales) o ingeniería medioambiental por una universidad o facultad acreditada.
Más de 15 años de experiencia práctica en medio ambiente y permisos en el sector industrial, de la construcción o de la ingeniería pesada, o más de 12 años de experiencia práctica en medio ambiente y permisos y un máster o doctorado.
Cualificaciones adicionales (Deseables)
Conocimiento profundo de las normativas locales y nacionales que rigen las operaciones mineras y metalúrgicas.
Experiencia en la gestión de proyectos medioambientales y de permisos complejos, incluido el desarrollo y la aplicación de un plan de gestión medioambiental.
Excelentes dotes de comunicación verbal y escrita.
Se requiere competencia bilingüe en español (fluido) / inglés (fluido).
Habilidades de liderazgo de primera línea con énfasis en la mejora continua, la creación de equipos y la capacidad de hacer frente a los plazos conflictivos y prioridades contrapuestas.
Link para postular: LINK
ENGLISH
Position Summary
We are seeking an Environmental Chief for the Mining and Metals team, based in Chile. The main purpose of this role is Reporting to the M&M Manager of Engineering, the position is responsible for integration of environmental aspects and requirements into proposals, planning, regulatory permits and authorizations, design, and construction of Bechtel projects. The position has the technical and administrative responsibility for interpreting complex requirements, formulating deliverables, and maintaining contact with regulatory agencies (as required) throughout project phases from definition to execution.
Essential Job Functions
As an Environmental Chief, you will be primarily responsible for:
Driving technical excellence and innovation, performing evaluation, selection, application and adaptation of engineering techniques, procedures, tools, standards and criteria.
Providing functional oversight to project, leading technical/project reviews and staffing with the right skill sets.
Providing strong and active leadership in recruiting, training, developing people and performance assessments.
Support customers in managing permit applications and renewal to ensure that all permits are in compliance with regulatory requirements.
Develop and implement environmental management plans to minimize environmental impacts and ensure compliance with applicable laws and regulations.
Understand customer's sustainability, environmental and community policies and programs, and ensure that specific projects' environmental plans are in compliance.
Work closely with internal teams, customers, and regulatory agencies to ensure timely and accurate submission of technical information, reports, and applications.
Provide technical support and guidance to project teams on environmental and permitting issues, establishing clear constraints, requirements, and deliverable contents.
Facilitate the regulatory approvals program including permit applications, acquisition, approvals registers, regulatory/environmental compliance matrix, permits matrix, applied to the country the project has been developed.
Support the development of technical documents (e.g. permitting plan, sustainability plan, aspect mitigation sub-plans).
Integrate environmental and regulatory requirements into planning documents, design criteria, construction and operational plans, schedules, training programs, and subcontract documents.
Work with Project functional leads (e.g., Engineering, Construction, Commissioning and Start-up, Contracts, Procurement, Project controls) on integrating and addressing environmental requirements in their work packages, executing field activities and products.
Provide technical guidance on environmental mitigation measures, resilience controls, and sustainability (including decarbonization, Lifecycle Analysis, biodiversity, local content, community engagement)
Coordinate with Global Business Unit (GBU) Environmental & Sustainability Manager on the implementation of Bechtel M&M's sustainability initiatives.
Participate in meetings with customers, project management and department leads, and contractors/subcontractors to advise of any permitting and environmental requirements, needs, actions or issues that may affect Project design, schedule, and cost.
Perform compliance assessments / inspections to evaluate the effectiveness of environmental performance on regional Projects.
Supports project-assigned environmental and sustainability personnel and execution of the Project's ES&H program.
Recruit, interview, and recommend for hire, including establishment of grade and classification for entry level and professionally experienced candidates. Perform these duties as required to diminish long and short-term staffing shortfalls, or to strengthen discipline skills in specific areas.
Provide career counselling and mentoring to discipline personnel.
Prepare staffing planning to meet project execution needs across the M&M Business Unit.
Assist with functional training, establish discipline-specific training needs, and oversee the implementation of the trainings to drive functional initiatives and ensure innovation and technical excellence across the discipline and projects.
Review and approval of discipline specific estimates developed in Business Development for both the job-hour and technical portions of the discipline scope in proposals.
Review and update E&P discipline procedures to capture lessons learned and advancements in work processes.
Complete total compensation planning, performance evaluations and career planning.
Promote the creation of a work environment, supported by leadership, which fosters openness, trust, communication, teamwork, empowerment, innovation, and satisfaction.
Be a leader in technical and professional societies externally and serve on technical code committees.
What We Need From You
We expect from the successful candidate of the Environmental Chief position to have the following knowledge and/or experience in:
Basic Qualifications (Required)
Bachelor's degree or higher in field of science (Biology, Ecology, Geology, Natural Resources) or environmental engineering from an accredited university or college.
15+ years of practical environmental and permitting experience in the industrial, construction or heavy engineering industry or 12+ years of practical P&E experience and a MS or PhD degree.
Additional Qualifications (Preferred)
Strong knowledge of local and national regulations governing mining and metals operations.
Experience managing complex environmental and permitting projects, including developing and implementing environmental management plan.
Excellent verbal and written communication skills
Bilingual competence in Spanish (fluent) / English (fluent) is required.
Demonstrated strong frontline leadership skills with an emphasis on continuous improvement, team building and an ability to cope with conflicting deadlines and competing priorities.
If this role sounds like you, please submit an application directly to this posting. We thank you for your submission and we will contact you if we need further information.
LINK to Apply: LINK