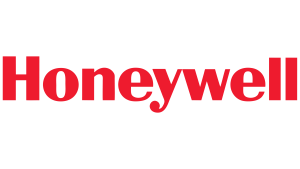 Job title: Data Science Manager
Country: Chile
Location: Santiago
The purpose of this position is to effectively lead the development of Industrial Analytics initiatives with a strong connection to Advance Process Control technologies for the Mining Market. Focus on the integration of advanced analytics and simulation solutions with real time applications for process optimization and condition-based operations, that also integrate reliability and condition monitoring technologies. Coordinate and manage a highly qualified technical team dedicated to develop APC -Advanced Analytics combined projects and  Mining Process Simulation Projects structured as a Program. Develop and Manage program implementation road maps for key major mining customers based in Chile and overseas.Coordinate and participate in consulting support for business development for MMM. Develop new talents that would be able to integrate cutting edge advanced analytics solution with Honeywell solutions, such as data scientists, full stack developers, advanced control application engineers, scrum masters.
YOU MUST HAVE
BS degree in Electronic Engineering or similar
MSc in technology fields is desirable (automatic control, advanced analytics or similar).
14+ years of experience with industrial technology and process optimization, mainly in Mining Industry
7-9 years of experience in a team leadership role
3+ years of experience in projects with industrial advanced analytics components

12+ years of experience in advanced process control projects, mainly in Mining
WE VALUE
Ability to multi-task and handle several projects simultaneously to drive timely results.
Ability to communicate and influence effectively with a wide variety of audiences – internal and customers stakeholders from technical and business backgrounds.
Demonstrated ability to lead a highly skilled teams dedicated to work in state-of-the-art advanced control, analytics and simulation.

Financial Skills, Operational Analysis, Decision Making, Execution, Risk Management, Customer Relationship Management, Change Leader, Delegation, Coaching & Developing Others, Influencing/Persuasion, Communication, Drive for Results.
Additional Information
Category: Engineering
Location: Avenida el Bosque Norte 500 Piso 8, Santiago, REGION METROPOLITANA 750-0007 CHL
LINK to apply here