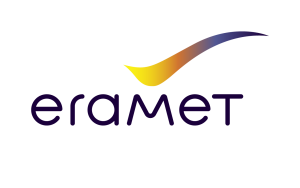 Job Role: CTO, Eramet Titanium & Iron
Location: Tyssedal, Norway
Summary
Drive key operational development projects for the Tyssedal plant.
Part of Eramet Group, ETI is a specialised metallurgical conversion plant in Norway. The new CTO will be responsible for driving the digitalisation agenda and acting as a key stakeholder in the plant-wide decarbonisation project.
Responsibilities
Reporting to the CEO and part of the leadership team, the CTO leads the Technology and Improvements department. This team includes Operational Excellence, Project Management, Digital Transformation, Energy Management and Infrastructure.
Key responsibilities will therefore include:

• Develop and execute long-term strategies (months to years) that drive growth and profitability.
• Manage and optimize CAPEX (Capital Expenditures) to ensure the company is investing in the most impactful areas.
• Lead project portfolio management to ensure successful execution of high-priority initiatives.
• Oversee engineering and infrastructure development to ensure safe and efficient operations.
• Drive Operational Excellence by implementing best practices and continuously improving processes.
• Lead digital transformation efforts to improve operational efficiency and customer experience.
• Develop technology for using Hydrogen as reduction material to create a more sustainable mining process.
• Support the company's Decarbonization and sustainability goals together with the leadership team
Experience and Qualifications
To be successful in this role, you will ideally have:
• At least 6yrs experience in a similar, heavy industrial environment eg. mining, metal processing, oil & gas
• Experience leading similar cross-functional teams in a complex organisation with multiple, international stakeholders
• Success in developing and executing long-term strategies that drive growth and profitability
• Experience in successfully creating and executing a digital transformation roadmap from scratch
• Track record in driving process improvement initiatives using LEAN.
• Fluency in English (written and spoken), proficiency in Norwegian is not necessary
As a person, you are ideally:
• People-oriented – empathetic and keen to collaborate
• Curious and ambitious – motivated to drive innovation and improvements
• Organised – able to manage multiple priorities and deadlines
• An analytical thinker – prefers to use data and hard facts to take decisions
This role will be based at the ETI plant in Norway and relocation is required if you are not already living within a commutable distance from Tyssedal.
Your Offer
In addition to a competitive salary and company bonus scheme, by joining ETI you will be part of a welcoming and international work environment. When relocating to the area, they will be ready to support you and any family/partner joining you, to ensure that you are settled in the area and have a smooth transition.
ETI are innovating with new technology replacing Carbon with Hydrogen, creating a more sustainable production process, which offers an exciting opportunity to work on cutting-edge technology while making a positive impact on the environment.
The ETI plant is situated in a picturesque, historical town with many opportunities to enjoy the surrounding nature and local culture. The location is perfect for outdoor activities, conveniently near the local ski center with hiking possibilities all year round. Though remote, you are only 2 hours away from Haugesund and 3 hours from Bergen by car.
With operations on five continents and employees from more than 66 different countries, Eramet is an inherently diverse group. They are convinced that this diversity of talents and skills is an asset and they are actively engaged in recruiting the talented people who will be crucial to their success in the future, regardless of their gender, disability, age, social or cultural origin or sexual orientation. They are committed to offering all employees the support and development opportunities they need throughout their careers.
We look forward to hearing from you
This recruitment is being managed by Mercuri Urval on behalf of Eramet Titanium & Iron AS.
If you are interested in this role, please send us your application via this link: Click here to apply. If you have any questions or require additional information before you apply, please contact Serena Scalzo on +45 5076 1219 or via mail at serena.scalzo@mercuriurval.com.
About ETI
Eramet Titanium and Iron (ETI) is a 100% owned subsidiary of ERAMET S.A.
Headquartered in Paris, ERAMET is a leading global producer of alloying metals, particularly manganese, nickel and high-performance special steels and alloys which are used in industries such as aerospace, power generation and tooling. The Group employs approximately 13,000 people in 20 countries, is part of Euronext Paris Compartment A and is listed on the MSCI index.
Located in Tyssedal, southwestern Norway, ETI's metallurgical conversion plant produces titanium dioxide slag and high purity pig iron from ilmenite supplied by Grande Côte Operations (GCO) in Senegal (owned by ERAMET). Since the start-up of the company in 1986, ETI has used a state-of-the-art process smelting ilmenite to produce titanium slag and high purity pig iron. It is the only plant in Europe using such a process and only one of 8 plants (outside China) worldwide.