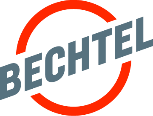 ESPAÑOL
Ingeniera Senior CS&I
Resumen del Puesto
Bechtel busca un/a Ingeniero/a Senior CS&I para el equipo de Minería y Metales, con sede en Chile. El puesto será responsable de Planificar y realizar trabajos independientes de sistemas de control que requieran juicio en la evaluación, selección, aplicación y adaptación de técnicas, procedimientos y criterios de ingeniería de sistemas de control en un proyecto o asignación de tamaño mediano en apoyo de una unidad de negocios global.
Responsabilidades
El/La Ingeniero/a Senior CS&I es principal responsable de:
Dirigir el diseño y la introducción de datos en los diagramas de tuberías e instrumentos (P&ID), diagramas lógicos, diagramas de bloques funcionales y hojas de datos de instrumentos.
Preparación de especificaciones, solicitudes de material, hojas de datos y selección de instrumentos basándose en los requisitos de aplicación del sistema y en la revisión de los planos del proveedor para garantizar una interfaz adecuada y el cumplimiento de los requisitos técnicos.
Coordinar e interactuar, según las instrucciones, con el trabajo técnico diario del personal.
Comunicar cuestiones técnicas complejas y recomendar soluciones a la alta dirección.
Desarrollar diseños conceptuales para proyectos de ingeniería de sistemas de control o proyectos con requisitos especializados o únicos.
Apoyar la preparación de estimaciones, necesidades de personal y calendarios.
Preparar o supervisar la preparación de estimaciones de disciplina y plan de trabajo de acuerdo con el alcance, el calendario y el presupuesto del proyecto, y apoyar la ejecución y ayudar en la elaboración de informes de rendimiento.
Interpretar reglamentos, códigos, normas, criterios y datos de rendimiento nuevos o especiales.
Coordinarse con los representantes del cliente, según se indique, para obtener su aprobación de los aspectos de los sistemas de control del proyecto.
Realización o dirección de estudios especiales sobre métodos, materiales y técnicas de ingeniería de sistemas de control.
Puede evaluar instalaciones de campo y recomendar modificaciones de diseño para eliminar fallos de funcionamiento.
Tutorizar al personal de ingeniería de sistemas de control proporcionándole formación en el puesto de trabajo para su desarrollo profesional.
Aportar información y participar en programas especiales de formación y educación técnica, según se le indique.
Trabajar sin supervisión.
Amplia libertad de criterio.
Tutoría de miembros del equipo con menos experiencia.
Puede dirigir equipos o proyectos interfuncionales.
Cualificaciones y Habilidades
Calificaciones Básicas
El/La Ingeniero/a Senior CS&I deberá tener conocimientos y/o experiencia en:
Licenciatura o máster (o título internacional – equivalente) Y un mínimo de 8 – 10 años de experiencia relevante.
Poseer un título reconocido en ingeniería eléctrica, electrónica, de automatización o similar de una universidad acreditada.
Cualificaciones Adicionales
Considerarse experto/a en la materia dentro de la disciplina.
Amplia experiencia utilizando conceptos profesionales y objetivos de la empresa para resolver problemas complejos de forma creativa y eficaz.
Trabajar en cuestiones complejas en las que el análisis de situaciones o datos requiere una evaluación en profundidad de factores variables.
Ejercer su juicio en la selección de métodos, técnicas y criterios de evaluación para la obtención de resultados.
Establecer redes con contactos clave fuera de su área de especialización.
Nivel intermedio o avanzado de inglés.
LINK de postulación: LINK
ENGLISH
CS&I Senior Engineer
Position Summary
Bechtel is seeking a CS&I Senior Engineer for the Mining & Metals team, based in Chile. The position will be responsible for Planning and conducting independent control systems work requiring judgment in the evaluation, selection, application, and adaptation of control systems engineering techniques, procedures, and criteria on a medium size project or assignment in support of a global business unit.
Responsibilities
The CS&I Senior Engineer is principally responsible for:
Leading the design and input to Piping and Instrument Diagrams (P&IDs), logic diagrams, functional block diagrams, and instrument data sheets.
Preparing specifications, material requisitions, datasheets, and selection of instruments based on system application requirements and the review of vendor drawings to ensure proper interface and compliance with the technical requirements.
Coordinating and interfacing as directed with the day-to-day technical work of personnel.
Communicating complex technical issues and recommending solutions to upper management.
Developing conceptual designs for control systems engineering projects or projects having specialized or unique requirements.
Supporting preparation of estimates, staffing needs, and schedules.
Preparing or oversees the preparation of discipline estimates and work plan in accordance with project scope, schedule, and budget, and supports implementation and assists with performance reporting.
Interpreting new or special regulations, codes, standards, criteria, and performance data.
Coordinating with client representatives, as directed, to obtain their approval of the control systems aspects of the project.
Conducting or leading special studies of control systems engineering methods, materials, and techniques.
May evaluate field installations and recommend design modifications to eliminate malfunctions.
Mentoring control systems engineering personnel by providing on-the-job training for their professional development.
Providing input to and participating in special technical education and training programs as directed.
Working without supervision.
Extensive latitude for judgment.
Mentoring less-experienced team members.
May lead cross-functional teams or projects.
Qualifications and Skills
Basic Qualifications
The CS&I Senior Engineer shall be knowledgeable and/or experienced in:
Bachelor's or master's degree (or international
equivalent) AND a minimum of 8 – 10 years of relevant experience.
Possesses either a recognized degree in electrical, electronic, automation, or similar engineering from an accredited university.
Additional Qualifications
Considered subject matter expert within the discipline.
Having wide-ranging experience uses professional concepts and company objectives to resolve complex issues in creative and effective ways.
English intermediate level.
Works on complex issues where analysis of situations or data requires an in-depth evaluation of variable factors.
Exercises judgment in selecting methods, techniques, and evaluation criteria for obtaining results.
Networks with key contacts outside own area of expertise Intermediate or advanced level of English.
LINK de postulación:  LINK