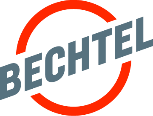 Civil Engineer
Location: Brisbane, Queensland
Company Overview
Since 1898, we have helped customers complete more than 25,000 projects in 160 countries on all seven continents that have created jobs, grown economies, improved the resiliency of the world's infrastructure, increased access to energy, resources, and vital services, and made the world a safer, cleaner place.
Differentiated by the quality of our people and our relentless drive to deliver the most successful outcomes, we align our capabilities to our customers' objectives to create a lasting positive impact.
We serve the Infrastructure; Nuclear, Security & Environmental; Energy, and Mining & Metals markets. Our services span from initial planning and investment, through start-up and operations.
Core to Bechtel are our values – ethics, safety, quality, people, culture, relationships, innovation and sustainability, and our covenants – integrity, respect, collaboration, trust, and delivery. They are what we believe, what customers can expect, and how we deliver.
Position Overview
The Role 
Are you a degree qualified, RPEQ Civil Engineer looking for a new opportunity? 
Bechtel has a range of project roles both currently available and in our imminent pipeline of upcoming work that may suit your circumstances. We have multiple opportunities to work on greenfield or brownfield projects, from studies through to execution in the mining and metals industry in our Brisbane office in Fortitude Valley. 
The mining and metals industry plays a crucial role in our society. Our industry is critical to electromobility, urbanisation, and food security through the supply of minerals and metals such as copper, lithium, rare earths, uranium, phosphates, iron, nickel and aluminium. 
Come join us and enjoy working in a friendly, inclusive and professional work environment, where you will be genuinely thanked and appreciated for your contribution. 
Key Responsibilities include (but are not limited to): 
Prepares and/or checks engineering calculations, and checks drawings, relating to Civil or Structural disciplines

Co-ordinate engineering efforts in assigned areas between speciality and other disciplines, with the client, suppliers and contractors and between other groups

Prepare or assist in preparation of conceptual studies, designs, reports or proposals

Performs or assists in the performance of problem analysis and original design

Performs work using Bechtel Standard Application Programs (BSAPs) and appropriate 2-D and 3-D computer aided design and computer aided engineering (CAD and CAE) tools

Prepares and/or assists in the preparation of quantity take-offs, job hour estimates for tasks and staffing requirements for proposals, forecasts and change orders

Plan, develop, coordinate and review engineering work within the Civil or Structural disciplines on a project or projects in a global business unit

When delegated, assumes a lead technical role over other engineers or project subgroups for completing specific tasks

Assist in on-the-job-training of personnel within the team and when requested provide input for their performance evaluations

Coordinates assigned engineering work with other project groups

Promotes the creation of a work environment, supported by leadership, which fosters openness, trust, communication, teamwork, empowerment, innovation, and satisfaction
What We Offer Employees 
There are many reasons why choosing to join Bechtel is one of the best career decisions you will ever make: 
Work with a talented and dedicated team that is committed to teamwork, diversity and inclusion

Excellent career growth opportunity and flexible work-life arrangements

Competitive salary package and eligible for performance-based bonuses

Bechtel is committed to offering you the benefits and resources to live healthy lives. Employee wellbeing is at the centre of our business promoted though private health cover and access to a leading employee assistance program
About You 
Degree qualified (i.e. Bachelor's degree in Civil/Structural or Mining Engineering – with RPEQ)

Ideally possess demonstrated design engineering (and field) experience in the mining and/or heavy industry environment

Experience in either study phase (Pre-Feasibility Studies or Feasibility Studies) or detailed design in execution phase

Effective organisational, administrative, reporting and computer skills

Ability to travel to the project site(s) from time-to-time to meet project requirements

You also take pride in your interpersonal skills, hold a positive outlook and remain open to change
Please note, current Right to Work in Australia without employer sponsorship is required for this role.    
Shaping tomorrow together 
Bechtel is one of the most respected global engineering, construction, and project management companies. Together with our customers, we deliver landmark projects that foster long-term progress and economic growth. Since 1898, we've completed more than 25,000 extraordinary projects across 160 countries on all seven continents. We operate through four global businesses: Infrastructure; Nuclear, Security & Environmental; Energy; and Mining & Metals. Our company and our culture are built on more than a century of leadership and a relentless adherence to our values, the core of which are safety, quality, ethics, and integrity. These values are what we believe, what we expect, what we deliver, and what we live.  
www.bechtel.com 
Bechtel is an Equal Opportunity Employer. All qualified applicants will receive consideration for employment without regard to race, color, religion, sex, sexual orientation, gender identity and expression, age, national origin, disability, citizenship status (except as authorized by law), protected veteran status, genetic information, and any other characteristic protected by federal, state or local law. 
In accordance with Bechtel's duty to provide and maintain a safe workplace for our employees and to safeguard the health of our families, customers, and visitors, we have adopted mandatory COVID-19 safety protocols for each work location, which may include a vaccination or testing requirement. Please speak with your Bechtel recruiter to determine which protocols apply to the work location for the job you are seeking. 
LINK to apply here