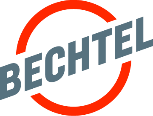 Senior Process Engineer
Location: Brisbane / Sydney or Melbourne
Bechtel Mining and Metals Australia are seeking a Senior Process Engineer to be based out of Brisbane, Perth or Melbourne and work in our Battery Minerals, Chemicals and Fertilizers Centre of Excellence (COE).
This role will offer you a diverse range of experiences including the opportunity to lead various studies within the COE.
There are many reasons why choosing to join Bechtel is one of the best career decisions you will ever make. In addition to working with talented, dedicated people and having the opportunity to play an integral role in stimulating and challenging local and international projects, Bechtel is committed to offering employees the benefits and resources to live healthy lives.
With a market aligned salary package and annual discretionary performance bonus scheme in place, employee wellbeing is also at the centre of our business – promoted through our strong health and safety focus and private health cover including access to a leading employee assistance program.
About the Role: 
In your new role, you will be a part of a progressive front end engineering team comprising of process engineers and process designers, interfacing with other engineering disciplines.
Assisting in new business development efforts involving specialized engineering applications, you will be supporting the development of preliminary cost estimates and participate in proposal preparation and presentation.
You will:
interface and co-ordinate with other technology subject matter experts (SMEs), external consultants and technology vendors for input to the process design.
maintain close links with leading industry players to be able to adopt the latest trends in the industry.
collaborate and develop presentations for local and international conferences.
plan and coordinate others to prepare equipment or work specifications, process technical inputs to bid evaluations and award recommendations.
coordinate and monitor the work of third-party engineering activities and specialized outside consultants.

participate or conduct special studies on project feasibility, new technologies, methods, or materials, including conceptual studies.
What You Bring:
We are seeking candidates with either base metal concentrator design (grinding & flotation) rare earth hydrometallurgical expertise and or lithium carbonate and hydroxide refining expertise along with general metallurgical process development and test work development.
You will have:
tertiary qualification in Metallurgical Engineering, Mineral Processing, Extractive Metallurgy or Chemical Engineering
be in a position to register for RPEQ status (Queensland) as well as / or have chartered status with a recognised institution such as AusIMM or equivalent.
demonstrated experience in the mineral processing industry, also working on EPCM / EPC projects including front end conceptual studies.
exposure to process test work design and supervision including knowledge of laboratories associated with test work programs.
technical knowledge of engineering systems, calculations, and application of engineering methods.
hazard identification and management processes such as HAZID, HAZOP, supporting hazardous area classification by the electrical team.
good working knowledge of computer aided design tools, specifically Bruno / METSIM / SysCad / Oli or similar simulation programs.
Experience in mineral processing plants either from operations or commissioning / plant start-up would be highly regarded.
LINK to apply here
Please note, current Right to Work in Australia without employer sponsorship is required for this role.    
Why Choose Bechtel?
At Bechtel, we know that people like you deliver our customers' projects—projects with a purpose that create a lasting positive legacy in the communities where we live and work.
Just as we are committed to helping our customers achieve their visions, we are committed to offering the best people in the industry—people like you—with rewarding, challenging, and flexible long-term careers.
People like you are needed on projects that create jobs and grow economies; improve the resiliency of the world's infrastructure; connect communities to resources and opportunities; get us closer to net zero; tackle critical environmental challenges to protect people and the planet; and accelerate progress to make the world a cleaner, greener, safer place.
Shaping tomorrow together 
Bechtel is one of the most respected global engineering, construction, and project management companies. Together with our customers, we deliver landmark projects that foster long-term progress and economic growth. Since 1898, we've completed more than 25,000 extraordinary projects across 160 countries on all seven continents. We operate through four global businesses: Infrastructure; Nuclear, Security & Environmental; Energy; and Mining & Metals. Our company and our culture are built on more than a century of leadership and a relentless adherence to our values, the core of which are safety, quality, ethics, and integrity. These values are what we believe, what we expect, what we deliver, and what we live.  
www.bechtel.com 
Bechtel is an Equal Opportunity Employer. All qualified applicants will receive consideration for employment without regard to race, color, religion, sex, sexual orientation, gender identity and expression, age, national origin, disability, citizenship status (except as authorized by law), protected veteran status, genetic information, and any other characteristic protected by federal, state or local law. 
In accordance with Bechtel's duty to provide and maintain a safe workplace for our employees and to safeguard the health of our families, customers, and visitors, we have adopted mandatory COVID-19 safety protocols for each work location, which may include a vaccination or testing requirement. Please speak with your Bechtel recruiter to determine which protocols apply to the work location for the job you are seeking. 
LINK to apply here