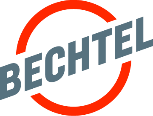 Supervisora Nomina LAR – Chile
Español
Ubicación: Santiago, Chile
En Bechtel podrás encontrar espacios de desarrollo profesional, un entorno desafiante, flexible, diverso en el que cuidamos el equilibrio entre la vida laboral y personal. Sabemos que personas como tu realizan su trabajo con un propósito, por eso te contamos que en Bechtel nos da sentido crear un legado positivo duradero en las comunidades que integramos.
Nos mueve ser parte de proyectos que crean puestos de trabajo y hacen crecer las economías; conectan a las comunidades con los recursos y aceleran el progreso para hacer del mundo un lugar más limpio, verde y seguro.
Te contamos de esta oportunidad:
Resumen del puesto
Buscamos una Supervisora de Nómina LAR (Latin American Region) cuyo propósito es aplicar los conocimientos y habilidades de nómina para garantizar el cumplimiento de las políticas y procedimientos de Bechtel y las normas legales de los países de América Latina, específicamente Chile y Perú, para la entrega de la nómina a nuestro personal profesional, expatriados y empleados profesionales artesanales. El puesto aplicará controles para supervisar la validez y razonabilidad de los datos y garantizará el procesamiento preciso y oportuno de las nóminas de los empleados por parte de los miembros del equipo de procesamiento.
Principales Funciones
Como Supervisora de Nómina LAR serás principalmente responsable de:
Coordina y supervisa las operaciones diarias del departamento de nóminas, gestiona las consultas del equipo de procesamiento y trabaja en estrecha colaboración con las distintas partes interesadas y los equipos de RRHH/Servicios de Personal/Finanzas para garantizar una entrega de nóminas sin problemas.
Coordina y supervisa regularmente los calendarios de procesamiento de otros grupos con los que el procesamiento de nóminas comparte dependencias, de modo que se cumplan todos los plazos críticos.
Proporciona supervisión funcional, retroalimentación y apoyo para los cambios y mejoras en el diseño del sistema.
Responsable de aprobar los lotes de pago y verificar los documentos justificativos de diversos pagos de nóminas y otros resultados del departamento de nóminas, incluida la revisión y el saldo/reconciliación de todos los archivos de salida para banca, trabajo, impuestos y seguridad social, etc., según sea necesario.
Supervisión directa de un equipo.
Proporcionar a los miembros del equipo las herramientas, los recursos y la formación necesarios para sobresalir en el desempeño de sus funciones.
Equilibrar y priorizar el trabajo propio y del equipo para satisfacer las necesidades del negocio, supervisando los objetivos de rendimiento y proporcionando formación y feedback para apoyar la progresión y las oportunidades de desarrollo.
Apoyar y/o llevar a cabo las tareas de investigación necesarias o proyectos especiales, en apoyo de nuestras operaciones generales de nómina en LAR.
Qué esperamos de ti
Para el puesto de Supervisora de Nómina LAR esperamos que cuentes con los siguientes conocimientos y/o experiencia en:
Cualificaciones básicas (Requisitos)
Debe tener derecho legal para trabajar en Chile o Perú, sin patrocinio.
Título de una universidad acreditada con especialización en Contabilidad, Finanzas o Comercio.
Mínimo de 8 a 12 años de experiencia laboral en nóminas.
Capacidad de leer, escribir y hablar inglés a un nivel intermedio-avanzado.
Mínimo de 6 años de experiencia en gestión de equipos de 3 a 5 miembros.
Amplia experiencia en el sistema de nóminas SAP u otro ERP.
Conocimiento del cumplimiento de impuestos de nómina y regulaciones de seguridad social para Chile y Perú.
Sólidas habilidades para trabajar en MS-Excel para diversas actividades de análisis de datos ad-hoc y emisión de informes de control.
Conocedor de las regulaciones fiscales y de seguridad social de los países latinoamericanos.
Cualificaciones adicionales (Deseables)
Conocimientos básicos a intermedios en sistemas, procesos y controles de Nómina y Contabilidad General.
Capacidad de organizar eficazmente las actividades de trabajo para cumplir los plazos diarios y semanales.
CPA y / o certificaciones de especialista en nómina un plus.
Si este puesto se ajusta a tu perfil, postula directamente a este LINK. Agradecemos tu interés y nos pondremos en contacto contigo si necesitamos más información.
LAR Payroll Supervisor – Chile
English
Location: Santiago, Chile
At Bechtel you will find spaces for professional development, a challenging, flexible, and diverse environment where we take care of the balance between work and personal life. We know that people like you perform their work with a purpose, that is why we can tell you that in Bechtel we believe it makes sense to create a lasting positive legacy in the communities we are part of.
We are driven to be part of projects that create jobs and grow economies; connect communities with resources and accelerate progress to make the world a cleaner, greener, and safer place.
Let us tell you about this opportunity:
Position Summary
We are seeking a LAR Payroll Supervisor. The purpose of this role is to apply payroll knowledge and skills to ensure compliance with Bechtel policies and procedures and statutory regulations of Latin American Countries, specifically, Chile & Peru, toward payroll delivery to our professional staff, expatriate and craft professional employee population. The position will enforce controls to monitor data validity and reasonableness; and ensures accurate and timely employee payroll processing by the processing team members.
Essential Job Functions
As a LAR Payroll Supervisor, you will be primarily responsible for:
Coordinates and monitors day to day operations of the payroll department, handles processing team queries and works closely with various stakeholders and HR/Workforce Services/Financial teams to ensure smooth payroll delivery.
Proper co-ordination and monitoring of processing schedules of other groups for which payroll processing shares dependencies with is performed regularly, such that all critical timelines are met with.
Provides functional oversight, feedback and support for system design changes and enhancements.
Responsible to approve payment batches and verify supporting documents for various payroll payments and other outputs of the payroll department, including review and balancing/reconciliation of all outbound files for banking, labor, tax and social security etc., as necessary.
Direct supervision of a team.
Provide team members with the tools, resources, and training necessary to excel at performing their job duties.
Balance and prioritize work for self and team to meet the business's needs, monitoring performance objectives and providing training and feedback to support progressive and opportunities for development.
Support and/or conduct necessary research tasks or special projects, in support of our overall payroll operations in LAR.
What We Need from You
We expect from the successful candidate of the LAR Payroll Supervisor position to have the following knowledge and/or experience in:
Basic Qualifications (Required)
Must have legal right to work in Chile or Peru, without sponsorship.
Ability to read, write, and speak English at an intermediate-advanced proficiency level.
Bachelor's Degree from an accredited institution with a major in Accounting, Finance, or Commerce.
Minimum 8 to 12 years of applicable core payroll work experience
Out of the above minimum 6 years of team handling experience of 3-5 team members
Understanding of SAP Payroll systems or similar ERP.
Knowledge of payroll tax compliances and social security regulations for Chile and Peru.
Strong abilities to work on MS-Excel for various ad-hoc data analysis activities and issuance of control reports.
Conversant with payroll tax compliances and social security regulations of Latin American countries.
Additional Qualifications (Preferred)
Basic to intermediate proficiency in Payroll and General Ledger accounting systems, processes, and controls.
Able to efficiently organize work activities to meet daily and weekly deadlines.
CPA and / or payroll specialist certifications a plus.
If this role sounds like you, please submit an application directly to this LINK. We thank you for your submission and we will contact you if we need further information.