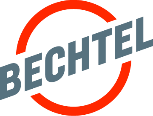 Contracts Lead
Location: Brisbane
A 12-month maximum contract (with some potential for ongoing employment) currently exists for a Contracts Lead to join Bechtel's Mining & Metals ERA Project team in Brisbane.
About the Project:
After more than 35 years operating as a successful uranium mine, the Ranger Project is entering its rehabilitation stage.
Bechtel are working alongside ERA and major stakeholder Rio Tinto to restore the land to the status of its surrounding World Heritage listed Kakadu National Park. A collaborative project, this project is being developed in consultation with the Mirarr Traditional Owners and will benefit the Jabiru community.
About the Benefits:
There are many reasons why choosing to join Bechtel is one of the best career decisions you will ever make. In addition to working with talented, dedicated people and having the opportunity to play an integral role in stimulating and challenging local and international projects, Bechtel is committed to offering you the benefits and resources to live a healthy life.
With a market aligned salary package and annual discretionary performance bonus scheme in place, employee wellbeing is also at the centre of our business – promoted through our strong health and safety focus and private health cover including access to a leading employee assistance program.
About the Role:
Reporting to the Supply Chain Manager, you will lead a team of Supply Chain personnel performing formation and administration of commitments.
Your duties will include:
ensure that project contracting of goods and services is consistent with all applicable directives, management instructions and procedures.
provide functional guidance on issues related to contracts and coordinates functional activities with other functional managers.
perform formation and administration of all types of commitments when required by workload, complexity or other factors.
support development and implement the contracting strategies, including the development and translation of the Supply Chain Assignment Schedule into a specific working contracting plan.
supports development of the contracts section of the Project Execution Plan and represents Contracts in operational and/or project reviews and audits.
reviews bid tabulations for accuracy, bidder recommendation, completeness, and approves selection of bidders within delegated approval authority.
provides support in the development, monitoring, and maintenance of project master contracts forms, including legal and commercial terms and conditions to be included in the project contract documents.
other duties as required.
What You Bring:
experience in the formation, negotiation and award of all types of contracts, including cross-functional experience in two or more contract disciplines (formation, administration, prime, etc.
commercial awareness with financial and tax issues, with experience in both field and home office assignments.
experience in developing complex contract types, fee arrangements, terms and conditions.
experience in supervising personnel, workload distribution and execution of the work.
skill in working and communicating effectively, both orally and in writing, with all levels of project functional groups.
knowledge of law, negotiations, accounting or cost engineering gained through education or experience.
experience administering commercial agreements in the Northern Territory is an asset.
experience in an Ethics and Compliance role is an asset.
Working Rights in Australia without employer sponsorship are required.
We are a 2023 Circle Back Initiative Employer & commit to respond to every applicant.
Why Choose Bechtel?
At Bechtel, we know that people like you deliver our customers' projects—projects with a purpose that create a lasting positive legacy in the communities where we live and work.
Just as we are committed to helping our customers achieve their visions, we are committed to offering the best people in the industry—people like you—with rewarding, challenging, and flexible long-term careers.
People like you are needed on projects that create jobs and grow economies; improve the resiliency of the world's infrastructure; connect communities to resources and opportunities; get us closer to net zero; tackle critical environmental challenges to protect people and the planet; and accelerate progress to make the world a cleaner, greener, safer place.
LINK to apply here
Shaping tomorrow together 
Bechtel is one of the most respected global engineering, construction, and project management companies. Together with our customers, we deliver landmark projects that foster long-term progress and economic growth. Since 1898, we've completed more than 25,000 extraordinary projects across 160 countries on all seven continents. We operate through four global businesses: Infrastructure; Nuclear, Security & Environmental; Energy; and Mining & Metals. Our company and our culture are built on more than a century of leadership and a relentless adherence to our values, the core of which are safety, quality, ethics, and integrity. These values are what we believe, what we expect, what we deliver, and what we live.  
www.bechtel.com 
Bechtel is an Equal Opportunity Employer. All qualified applicants will receive consideration for employment without regard to race, color, religion, sex, sexual orientation, gender identity and expression, age, national origin, disability, citizenship status (except as authorized by law), protected veteran status, genetic information, and any other characteristic protected by federal, state or local law. 
In accordance with Bechtel's duty to provide and maintain a safe workplace for our employees and to safeguard the health of our families, customers, and visitors, we have adopted mandatory COVID-19 safety protocols for each work location, which may include a vaccination or testing requirement. Please speak with your Bechtel recruiter to determine which protocols apply to the work location for the job you are seeking.