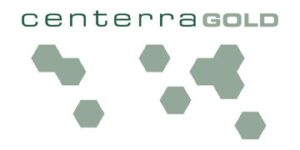 Job Role: Administrator, Mine Maintenance
Location: Mount Milligan Mine, BC. Canada
Closes on June 1
Summary
Reporting to the Manager, Mine Maintenance the Mine Maintenance Administrator will be responsible for providing clerical and administrative support to the Mine Maintenance team.
Responsibilities
• Track and report maintenance related data and maintain various databases
• Maintain equipment availability forms
• Assist with basic payroll and time & attendance activities
• Maintain training and Learning Management System records
• Attend meetings and prepare related documents, including meeting minutes
• Develop and maintain filing systems
• Review work requests daily, create work orders as needed
• Assist with warranty management
• Track equipment maintenance schedules
• Performs any other responsibilities related to the Administrator role as required or as assigned by the department head.
Education & Experience
• 3-5 years' experience in a fast-paced office environment preferred
• Proficient with Microsoft Office Suite, including Outlook, Excel, PowerPoint, and Word
• Experience with enterprise software such as SAP is an asset
• Possess a valid driver's license and have access to personal transportation.
Knowledge, Skills, and Abilities
• Excellent organization skills with a high degree of accuracy
• Proven ability to work under pressure and multi-task
• Able to prioritize jobs, able to handle interruptions on a regular basis
• Excellent verbal and written communication skills
• Innovative thinking and strong interpersonal skills
• Willing to work with a variety of personalities within a culturally diverse environment
• Good work ethic, self-starter, desire to develop professional skills and a high-performance attitude
• Strong ability to build relationships and work effectively with others at all levels of the organization
• Required to meet pre-employment testing requirements.
Working Conditions
• Work involves a camp-based role at the Mount Milligan Mine site with a set work schedule on a 4/3 work schedule, Monday to Thursday, 10 hours per day.
• Team environment with regularly scheduled and ad-hoc meetings,
• Work consists of a high degree of social interaction with managers and employees in person, on the phone, and through emails,
• Regular exposure to multiple priorities requiring scheduling changes and uncertainty in the work organization,
• Work includes manual dexterity to use desktop computers and peripheral devices,
• Occasional exposure to hazardous environments with the requirement of wearing Personal Protective Equipment (PPE).
• The Company is committed to high quality safety, environmental and continuous improvement practices and applicants should be able to demonstrate shared values in these areas.
• Mount Milligan is a safety-sensitive environment and promotes a drug & alcohol-free workplace and has adopted a ZERO – TOLERANCE policy, with respect to alcohol or unauthorized drugs/paraphernalia on site
• The employee is expected to stay at the mine site, while on rotation
• Bus transportation to and from site is provided free of charge from several locations within the region
Centerra Gold values the diversity of the people it hires and serves. Diversity at our company means fostering a workplace in which individual differences are recognized, appreciated, respected and responded to in ways that fully develop and utilize each person's talents and strengths.
Interested applicants may apply too through Centerra Gold's website at  https://www.centerragold.com/careers. We sincerely thank all applicants for their interest, however only those selected for an interview will be contacted.