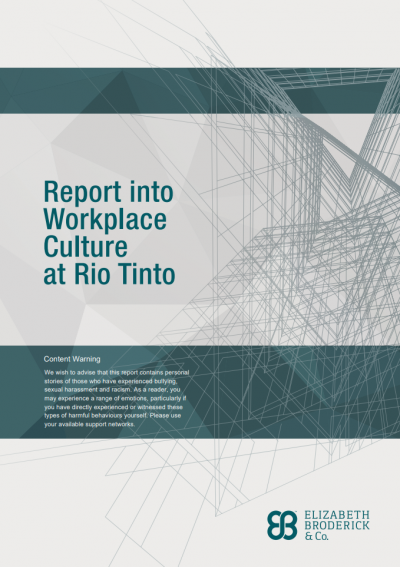 Report year:2022
Report author: Elizabeth Broderick & Co.
Organisation: Elizabeth Broderick & Co.
This report captures the cultural challenges that Rio Tinto recognised may exist across the organisation, bringing transparency to those areas requiring attention. It then proposes a Framework for Action which can help to address these challenges – reflecting the courage of Rio Tinto in making the choice for change and ensuring that it becomes an organisation where all employees are safe and can thrive.