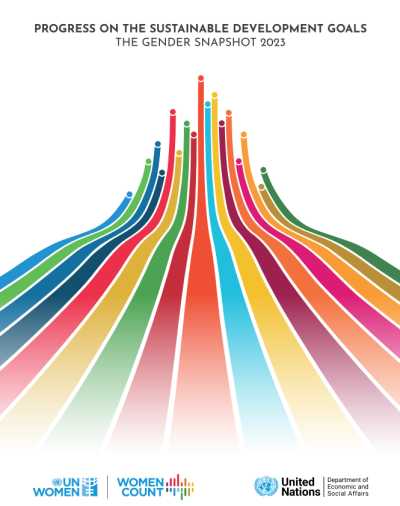 Report year:2023
Report author: Ginette Azcona, Antra Bhatt, Guillem Fortuny Fillo, Yongyi Min, Heather Page and Sokunpanha You
Organisation: UN Women
The Gender Snapshot 2023 provides a comprehensive analysis of the current state of gender equality across all 17 Sustainable Development Goals (SDGs) and highlights prevailing trends, gaps, and recent setbacks on the journey towards achieving gender equality by 2030. The report paints a worrisome picture. Halfway to 2030, progress on SDG 5 – Gender Equality – is clearly way off track, with only two Goal 5 indicators being "close to target" and no SDG 5 indicator at the "target met or almost met" level.