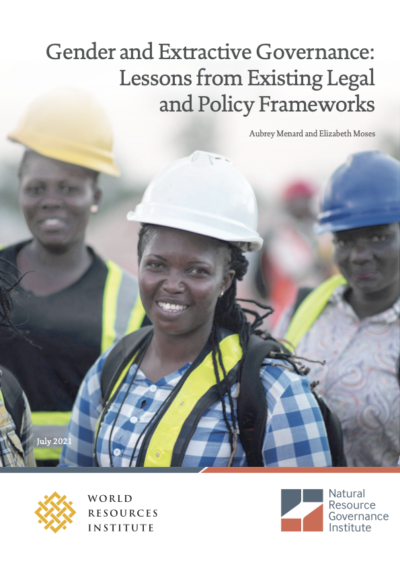 Report year:2021
Report author: Aubrey Menard and Elizabeth Moses
This research focuses on gender and governance of the extractive industries.

The paper is part of the larger Gender and Extractives project, funded by the Open Government Partnership (OGP) and the World Bank Multi-Donor Trust Fund, and executed by the Natural Resource Governance Institute (NRGI) in partnership with the World Resources Institute (WRI). This larger project aims to promote gender equality within extractive governance.